We study how the Hox family of transcription factors bind to the correct DNA sequences and regulate the correct target genes in vivo.
We are studying how the neural circuitry that is required for coordinated walking in adult flies is constructed during development, and how it functions in the adult.
May 01, 2017
Jon Enriquez has moved on to his own position in Lyon, France. We will miss him! Here is his farewell gift from the lab.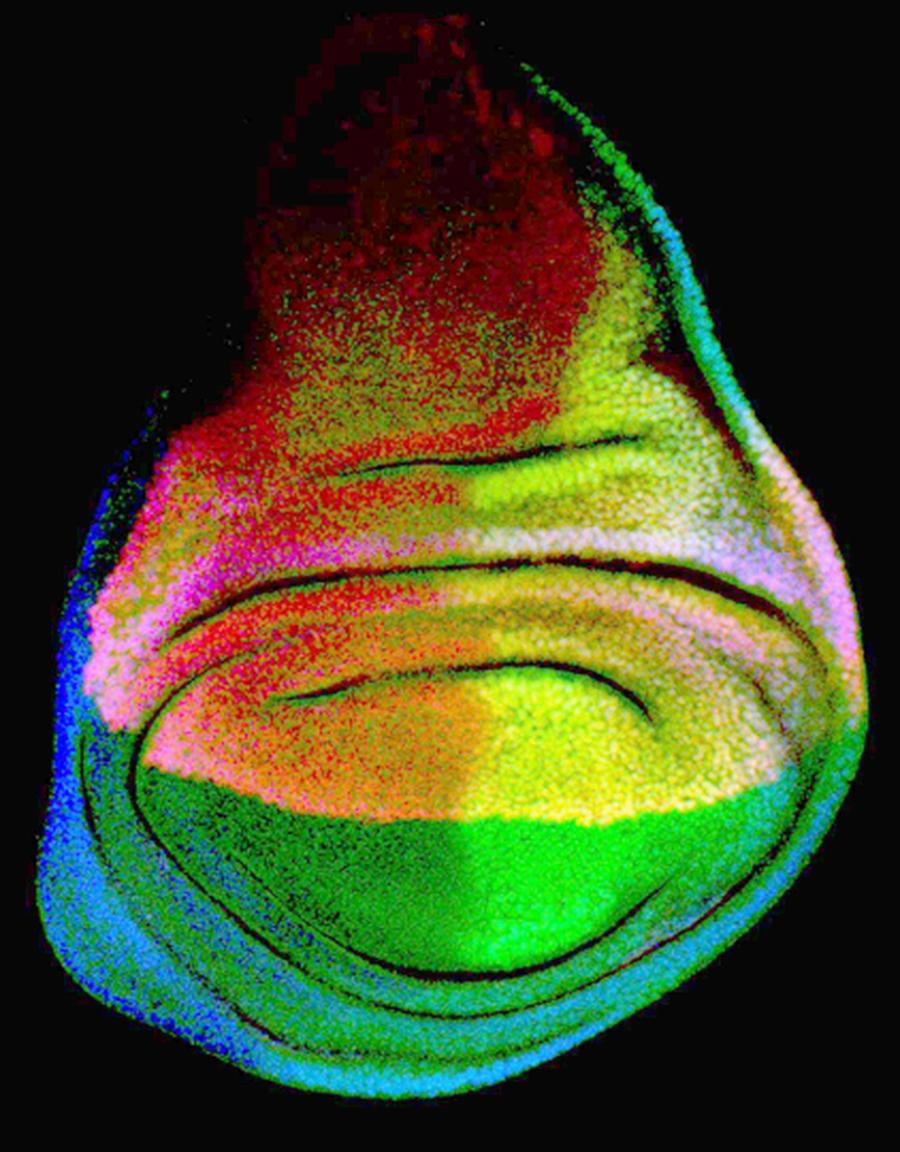 Compartments in a wing imaginal disc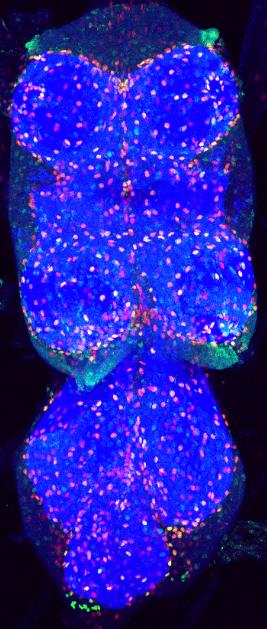 VNS, showing nuclei of glia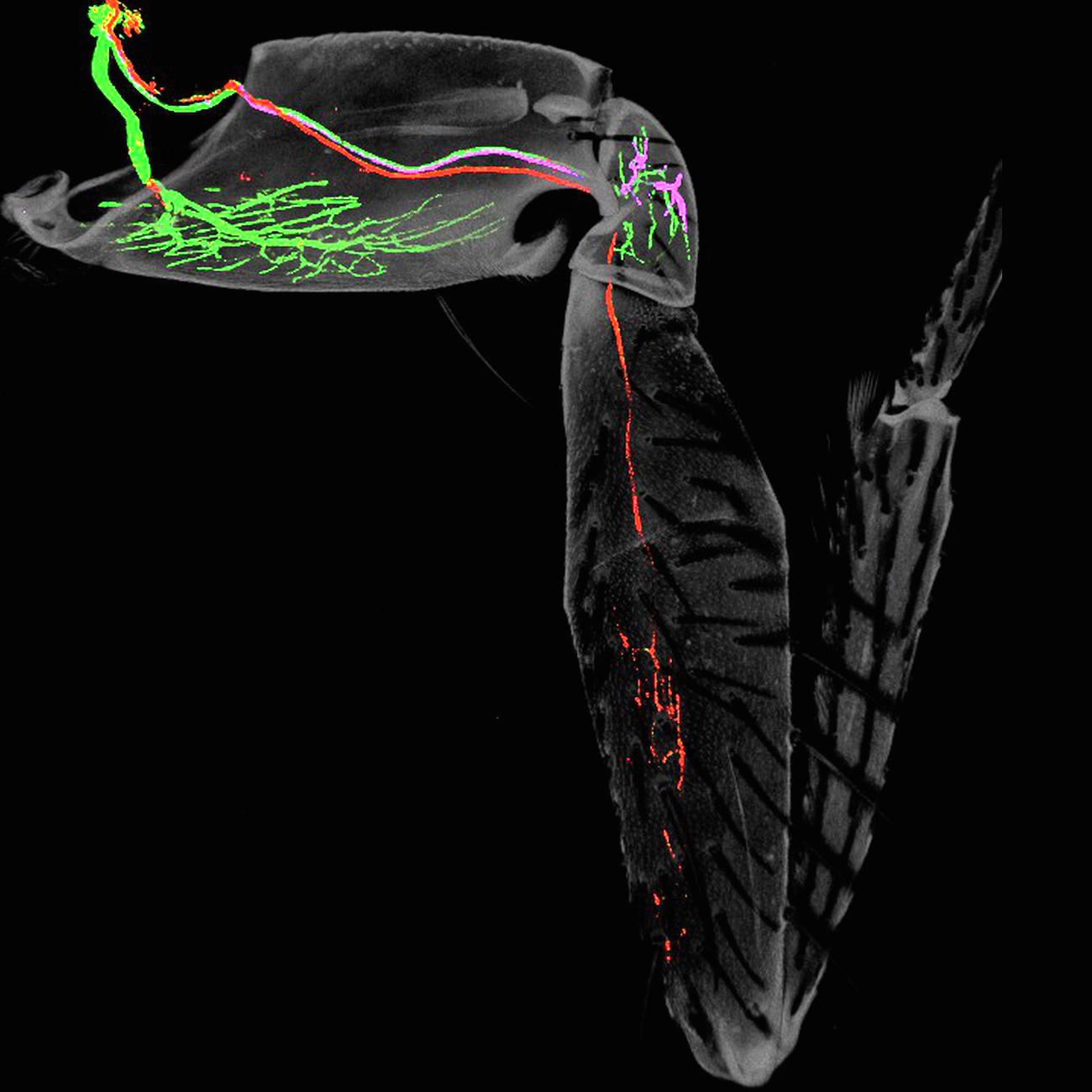 Individually labeled leg motor neurons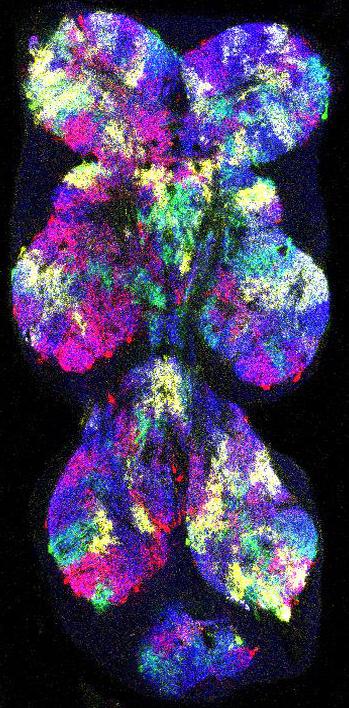 Tiling of glia in the adult Ventral Nervous System