Image Carousel with 13 slides
A carousel is a rotating set of images. Use the previous and next buttons to change the displayed slide
Slide 1: Tarsal depressor MN dendrites

Slide 2: Series of embryos with Hox-Exd binding sites successively mutated in a reporter gene

Slide 3: ""

Slide 4: bithorax fly; photo credit: Nicolas Gompel

Slide 5: ""

Slide 6: ""

Slide 7: ""

Slide 8: Stochastic flybow labeling of individual neuropil glia

Slide 9: Human towers of Catalonia by David Oliete

Slide 10: A fly leg imaginal disc

Slide 11: Four x-ray structures of AbdB-Exd bound to four different binding sites

Slide 12: Single serotonergic neurons in the fly VNC

Slide 13: bithorax fly side view; photo by Nicolas Gompel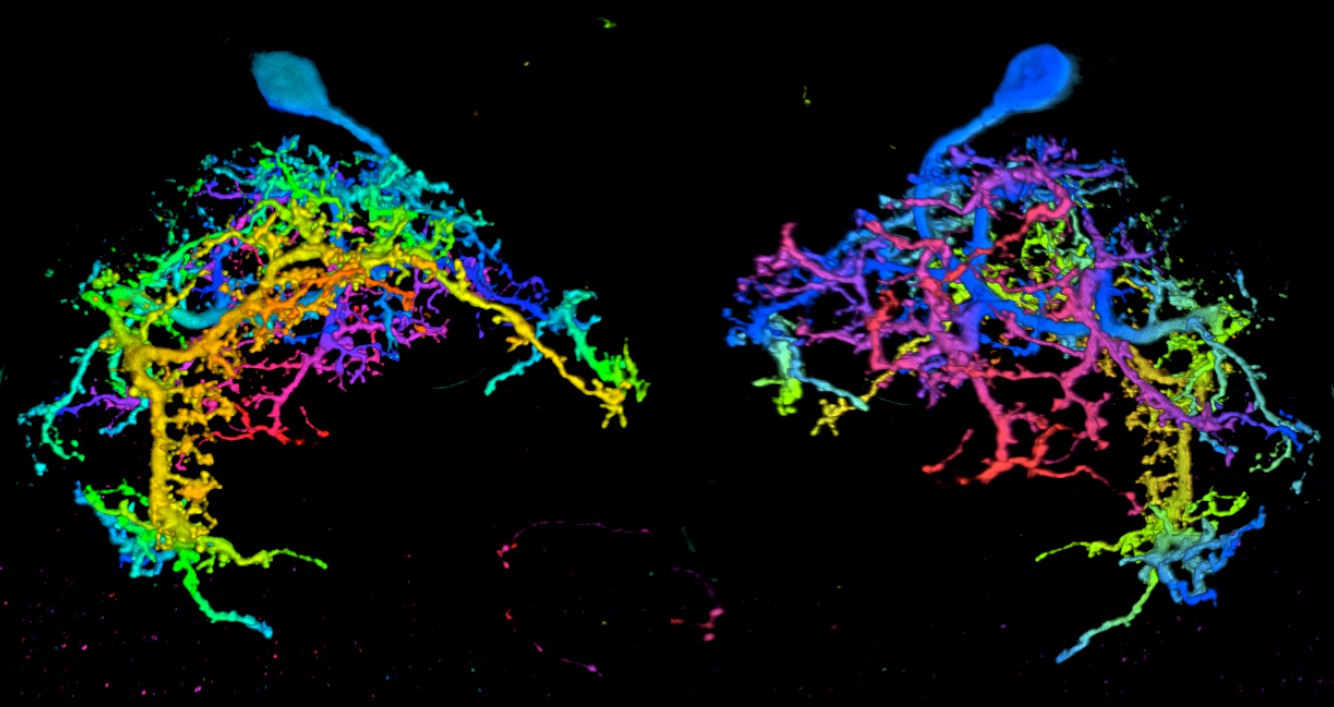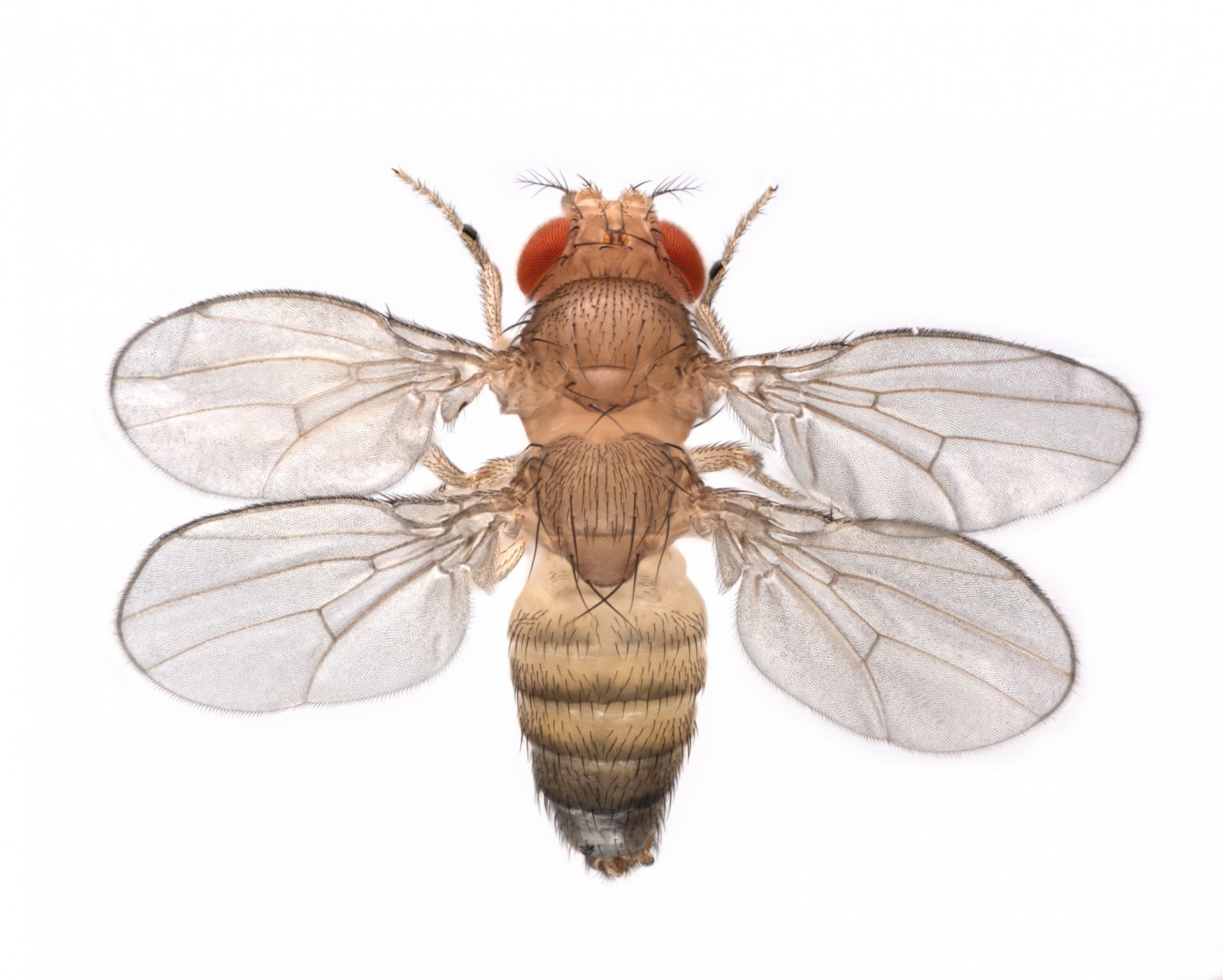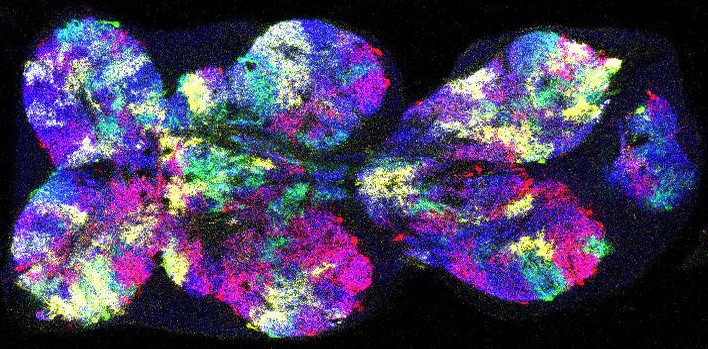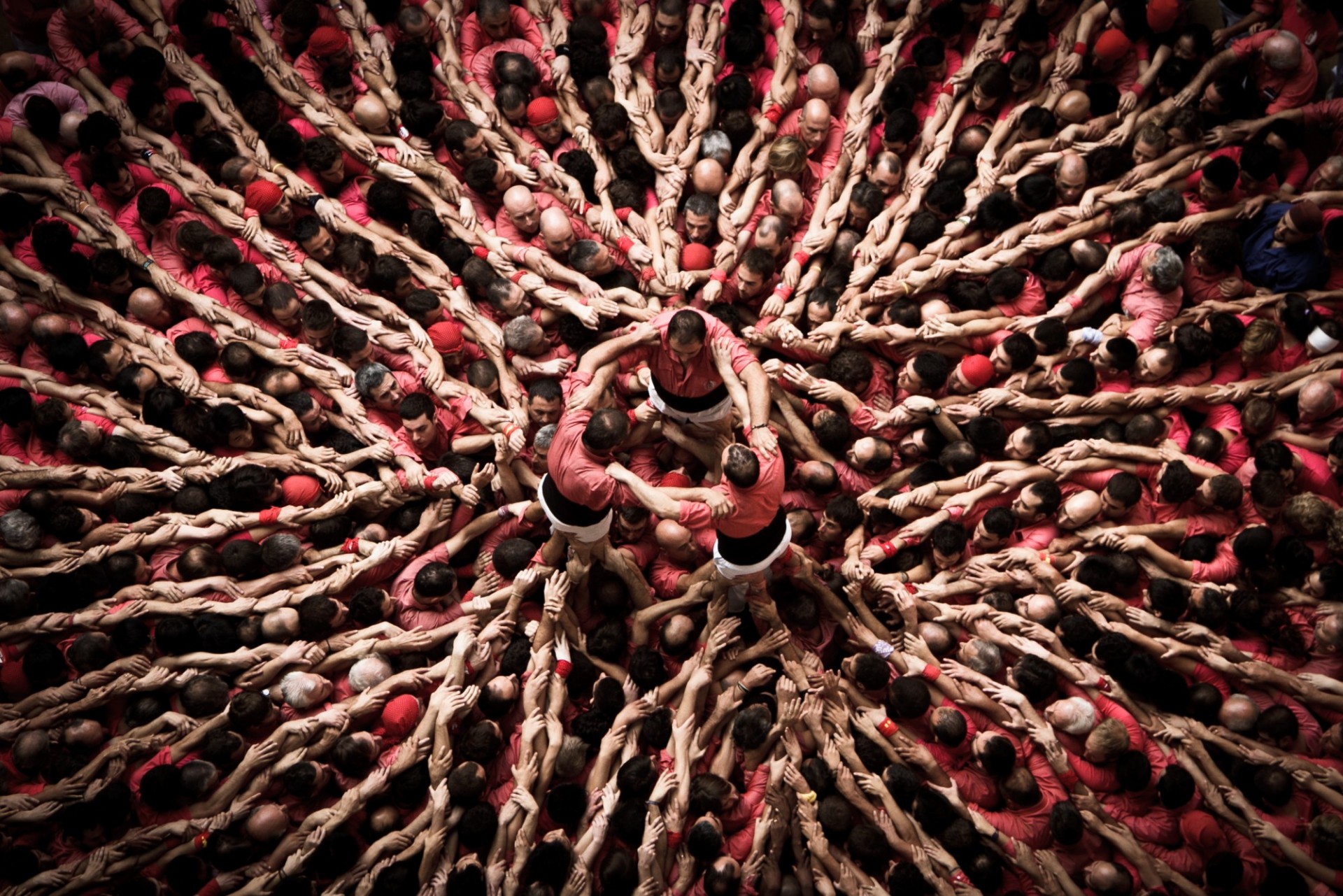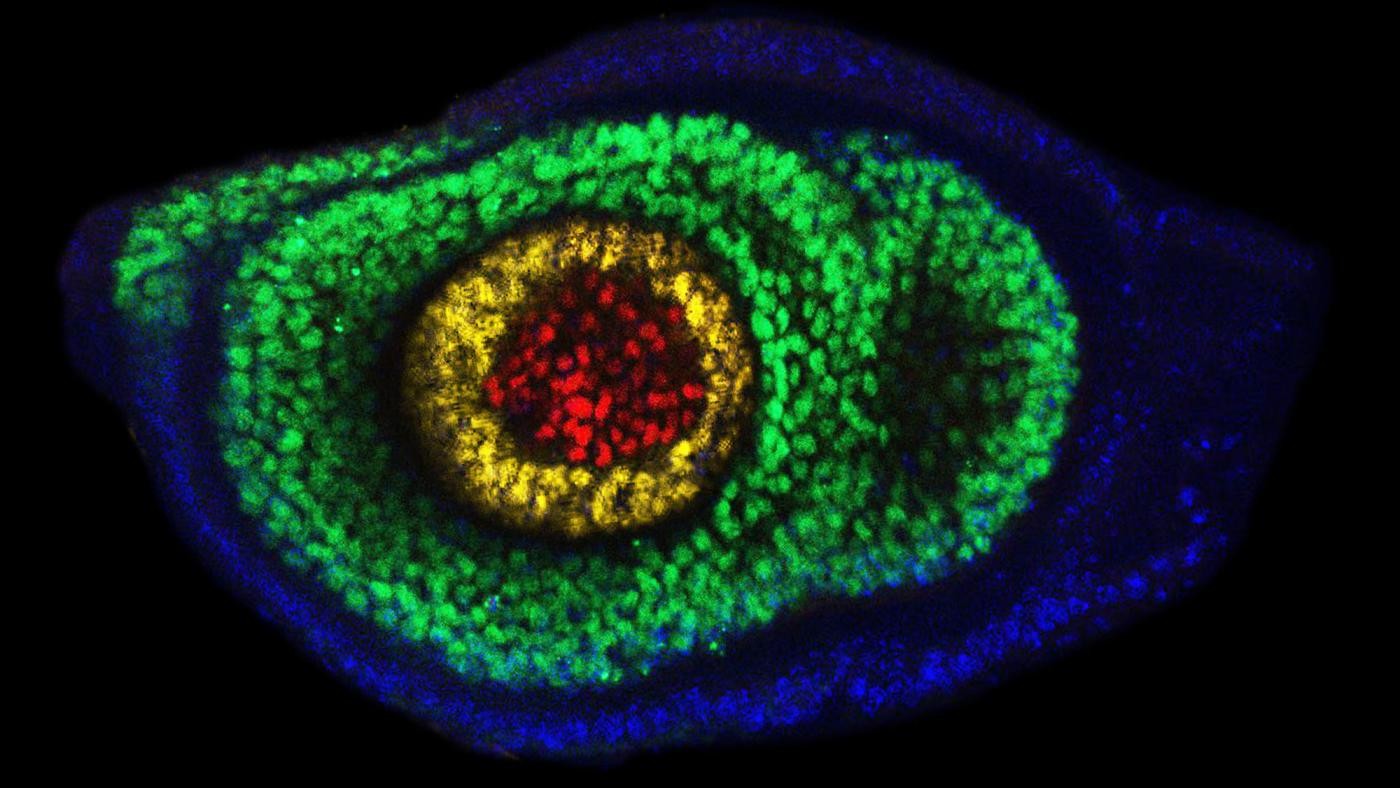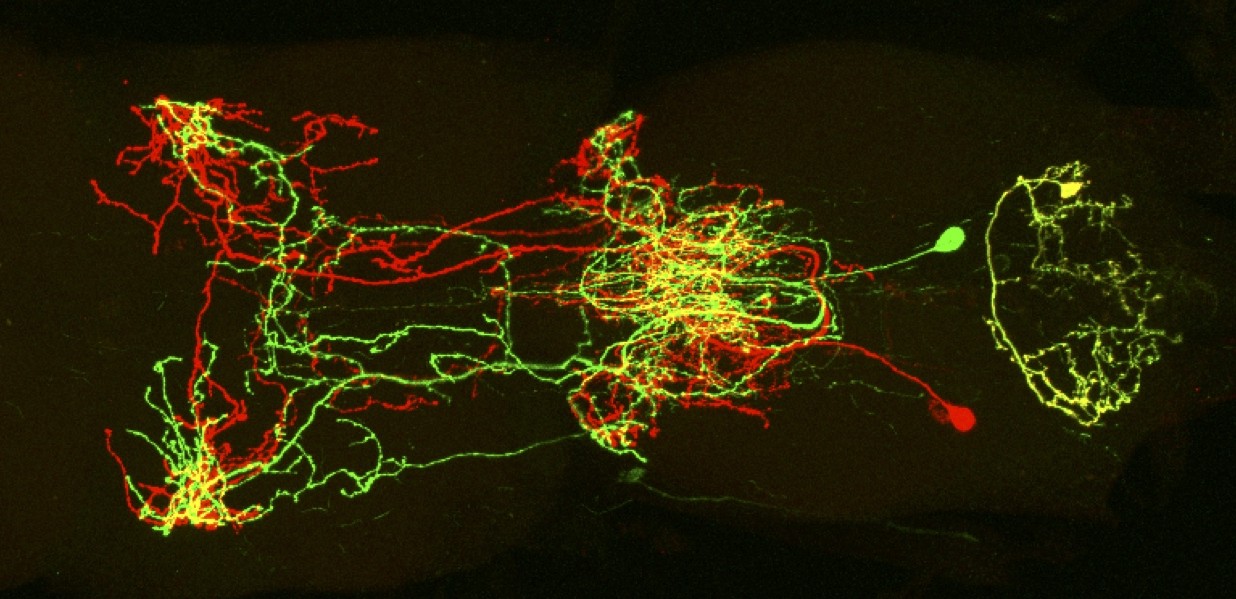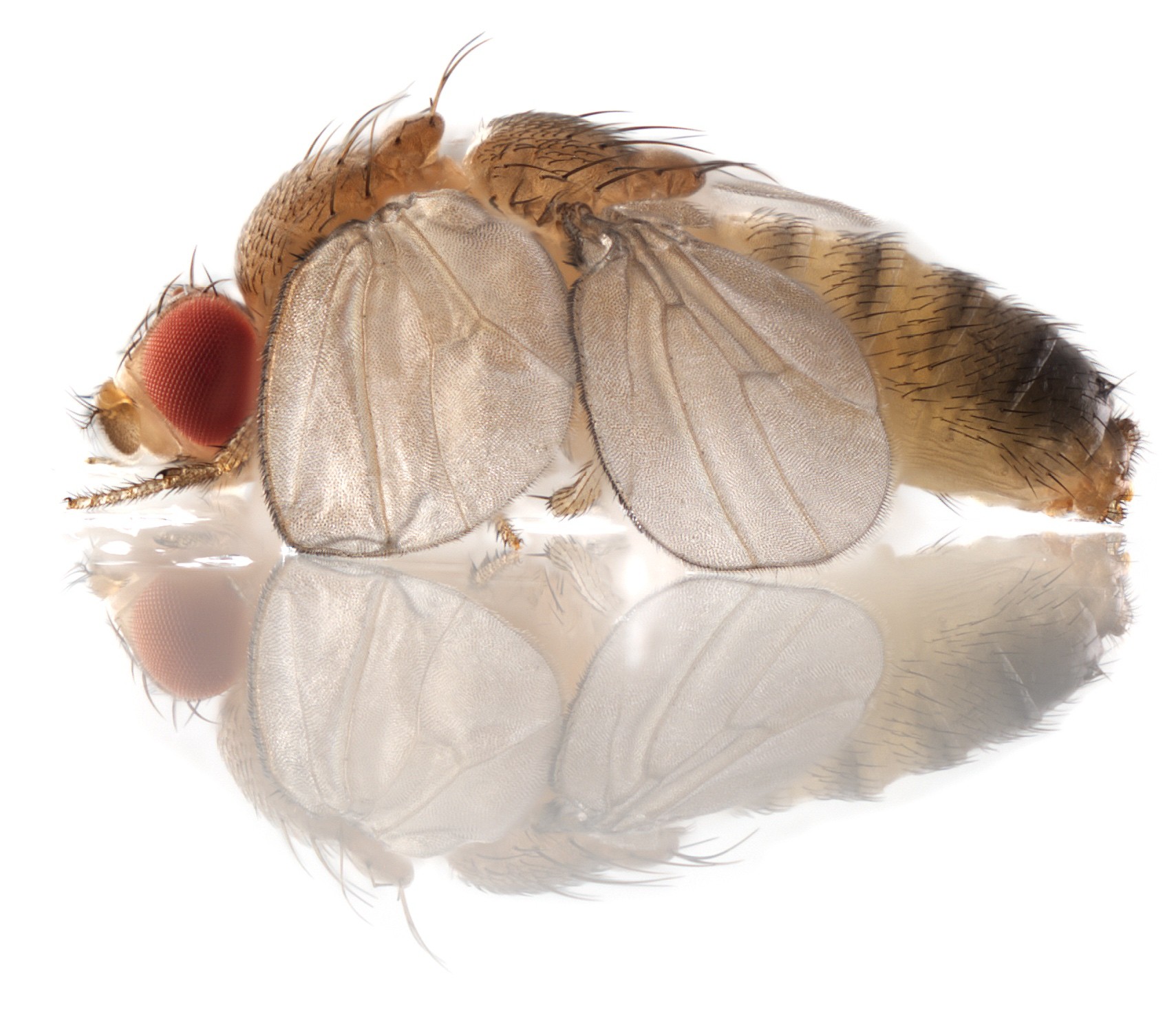 Previous
Next
We study how transcription factors bind to the correct DNA sequences and regulate the correct target genes in vivo, with a focus on the Hox family of homeodomain proteins.
We are studying how the neural circuitry that is required for coordinated walking in adult flies is constructed during development, and how it functions in the adult.
Transcription factor paralogs orchestrate alternative gene regulatory networks by context dependent cooperation with multiple cofactors
May 10, 2023
Congratulations to Ross on getting this award!!!
February 03, 2023
Sumaira Zamurrad, a recipient of an F32 award from The Brain Initiative, has now been highlighted in the Brain Initiative Blog!
July 06, 2022
Here is a very brief summary of two recent papers, published by Siqian Feng.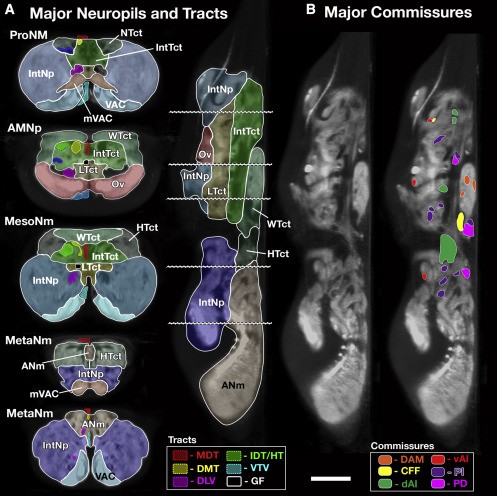 Neuropils of the Drosophila VNC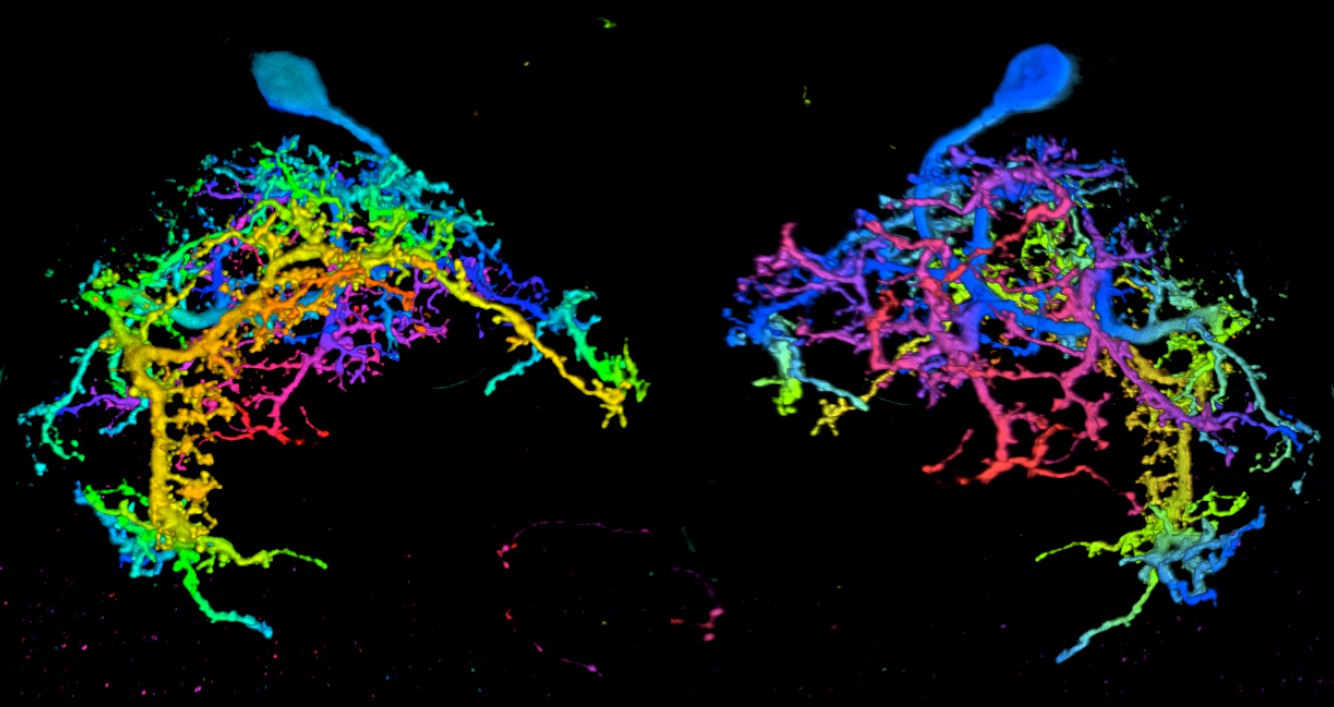 Dendrites and cell bodies of a pair of tarsal depressor motor neurons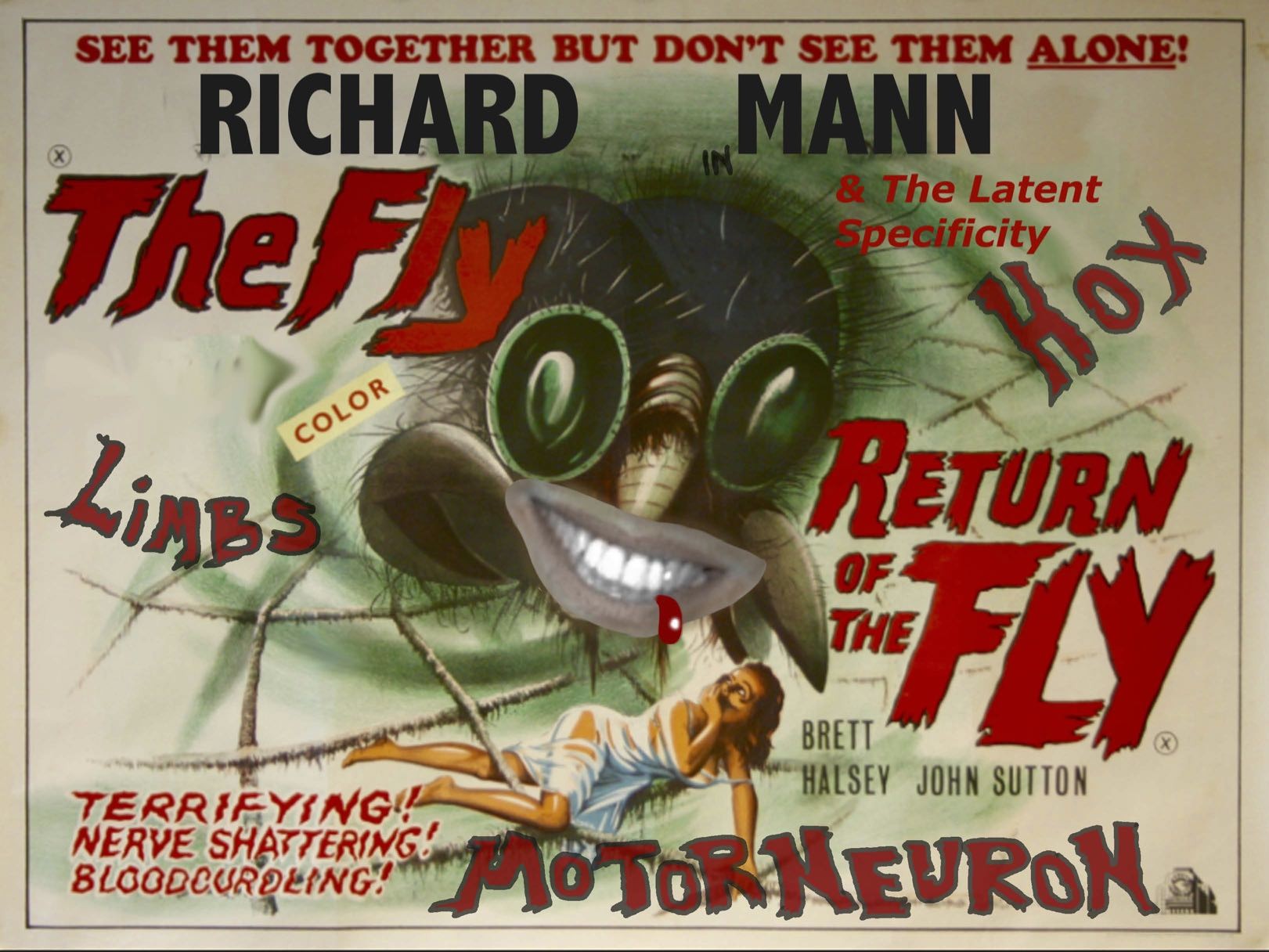 Image from Manntastic event, June 14, 2019

Four x-ray structures of AbdB-Exd bound to four different binding sites