Image Carousel with 11 slides
A carousel is a rotating set of images. Use the previous and next buttons to change the displayed slide
Slide 1: Tarsal depressor MN dendrites

Slide 2: Series of embryos with Hox-Exd binding sites successively mutated in a reporter gene

Slide 3: ""

Slide 4: ""

Slide 5: ""

Slide 6: ""

Slide 7: Word jumble for the Mann lab

Slide 8: Stochastic flybow labeling of individual neuropil glia

Slide 9: Human towers of Catalonia by David Oliete

Slide 10: A fly leg imaginal disc

Slide 11: Four x-ray structures of AbdB-Exd bound to four different binding sites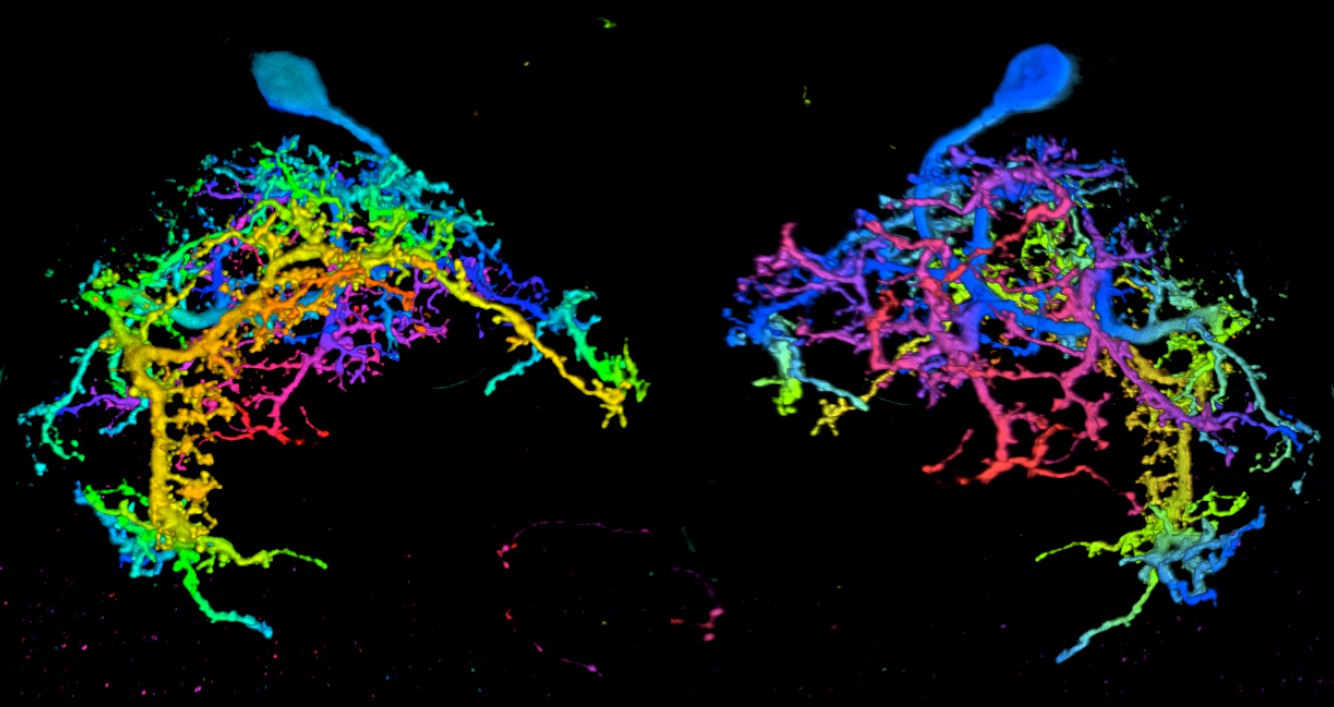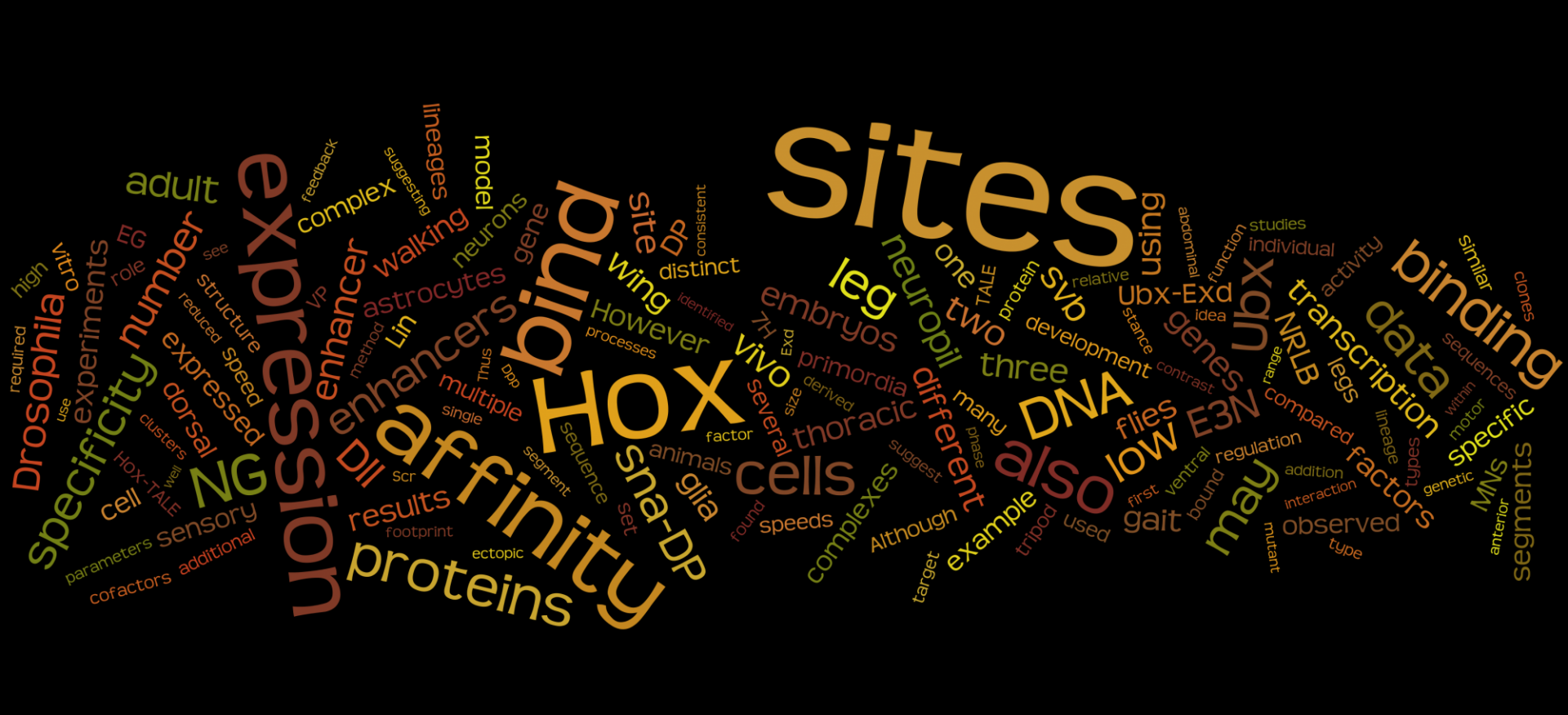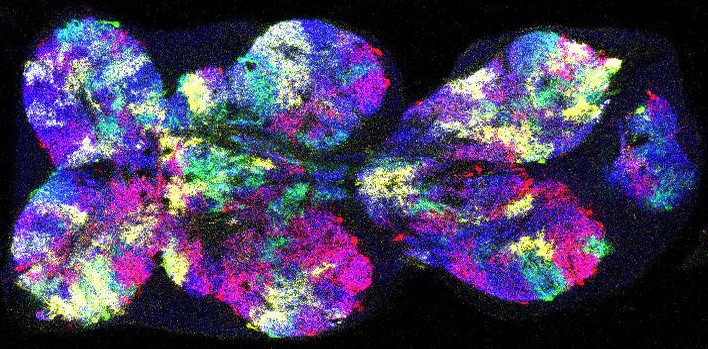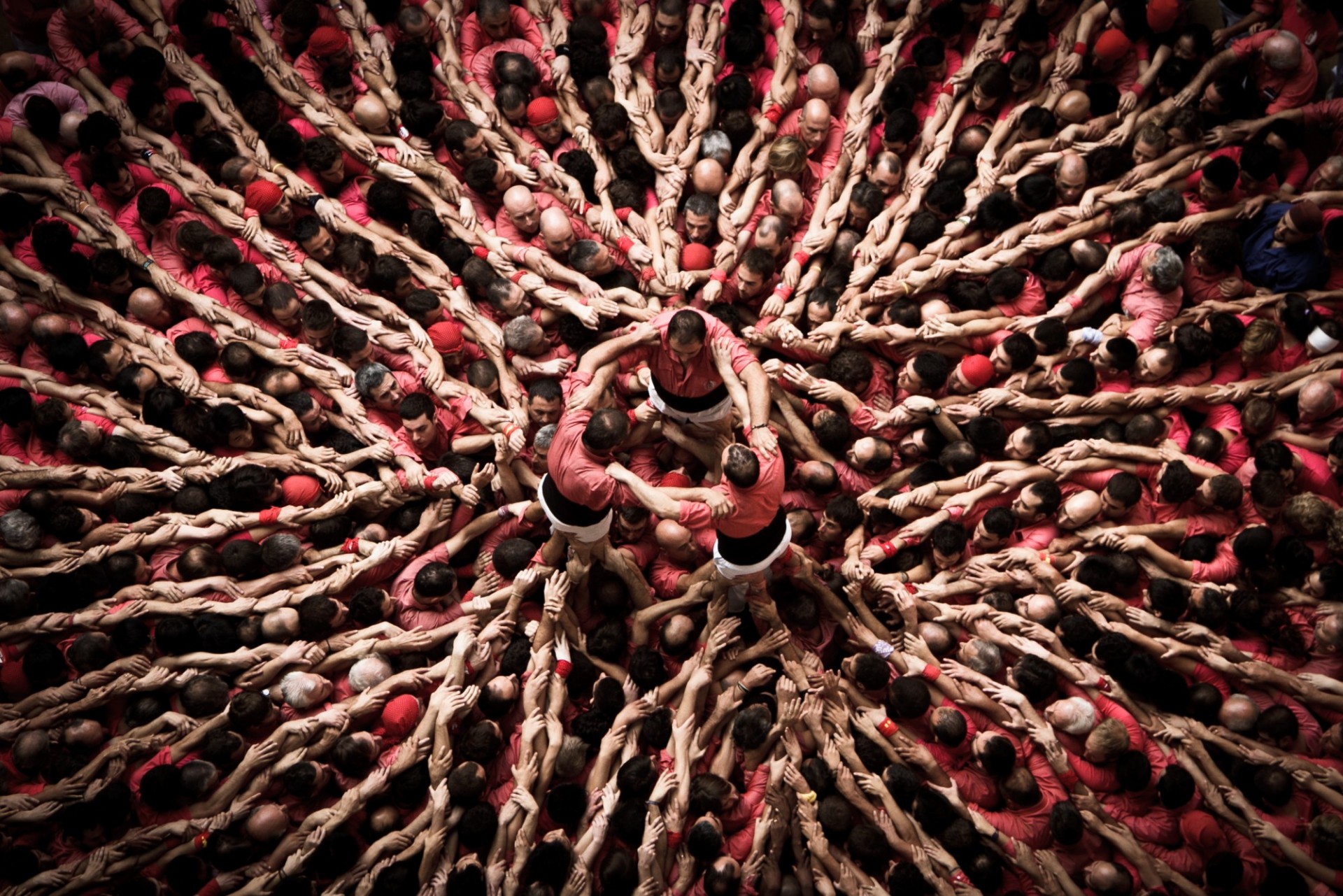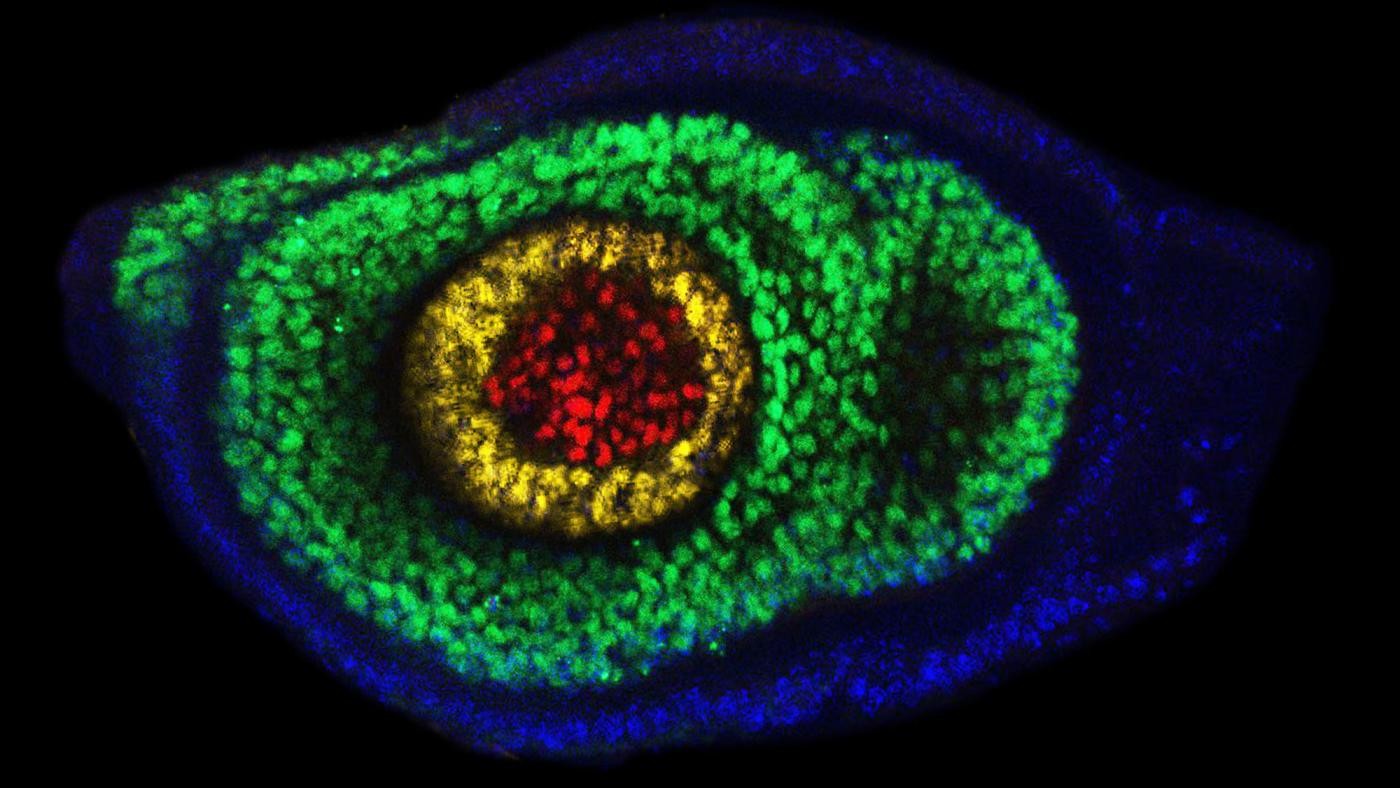 Previous
Next
We study how the Hox family of transcription factors bind to the correct DNA sequences and regulate the correct target genes in vivo.
We are studying how the neural circuitry that is required for coordinated walking in adult flies is constructed during development, and how it functions in the adult.
August 13, 2019
A new level of understanding of Hox protein specificity in vivo is now described in this collaborative paper with Carlos Sánchez-Higueras and James C.-G. Hombria from the CSIC, Universidad Pablo de Olavide, Seville, Spain. In this paper, beautiful in vivo genetics is used to systematically vary Hox and Hox-cofactor binding sites in a cis-regulatory module from the ventral veinless (vvl) gene, which is normally under the control of multiple Hox proteins.
July 23, 2019
In this review article published in the Annual Review of Cell and Developmental Biology, we argue that low affinity binding sites, which provide critical specificity for members of transcription factor families, co-evolved with transcription factor hubs, which increase the local concentration of transcription factors, thus allowing low affinity sites to be occupied.
June 13, 2019
Congratulations to Lalanti who successfully defended her thesis, gave an awesome talk, and wowed her committee. Truly a Scientist of the World!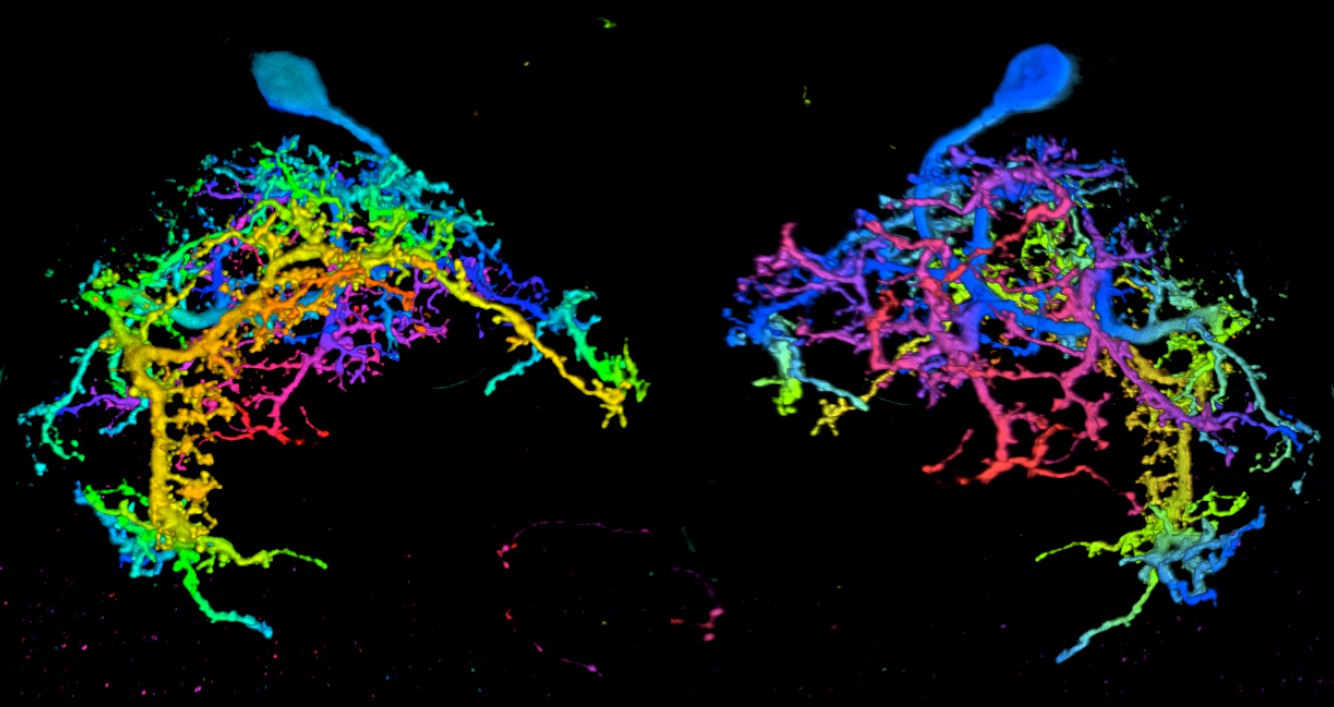 Dendrites and cell bodies of a pair of tarsal depressor motor neurons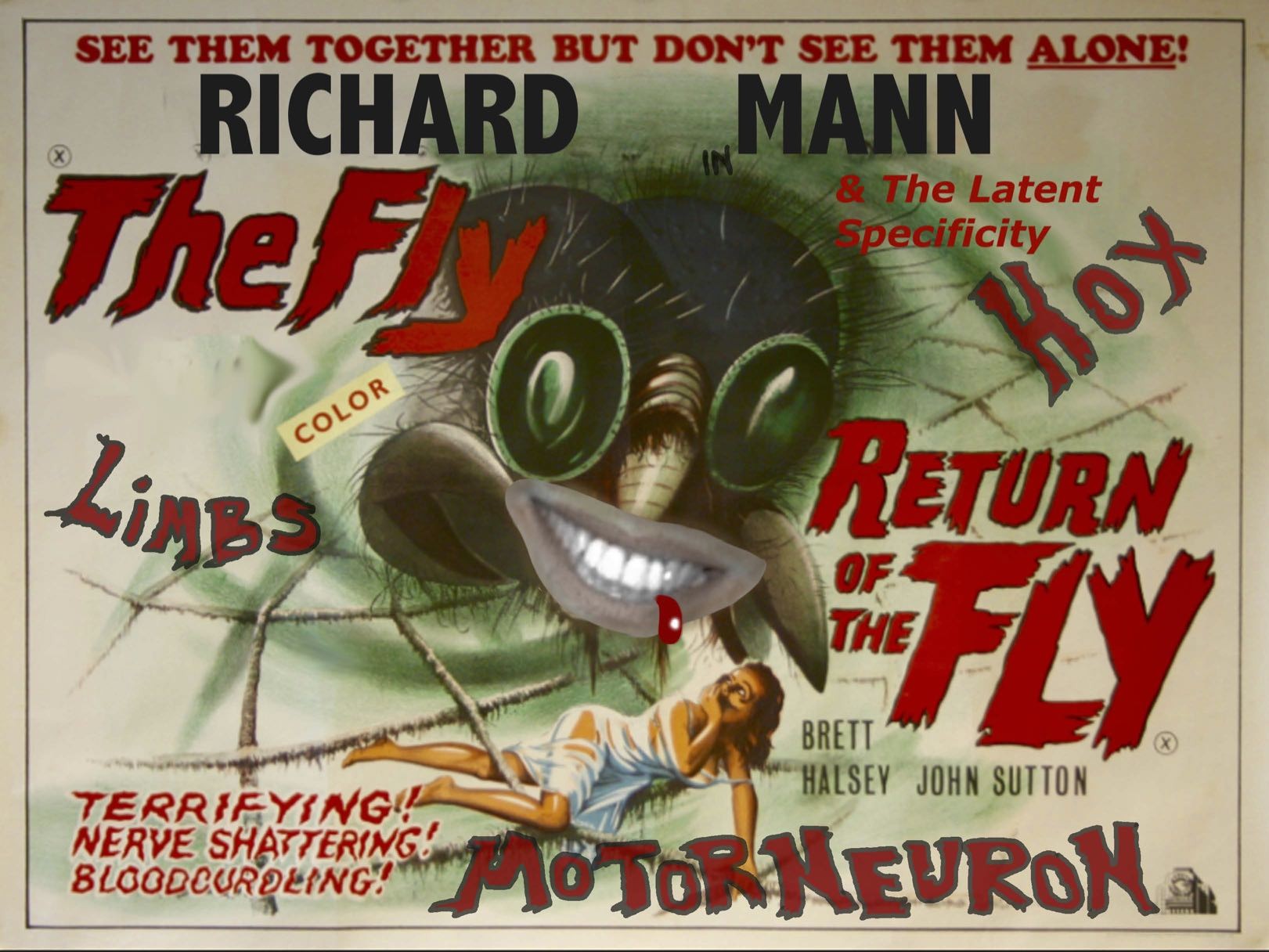 Image from Manntastic event, June 14, 2019

Four x-ray structures of AbdB-Exd bound to four different binding sites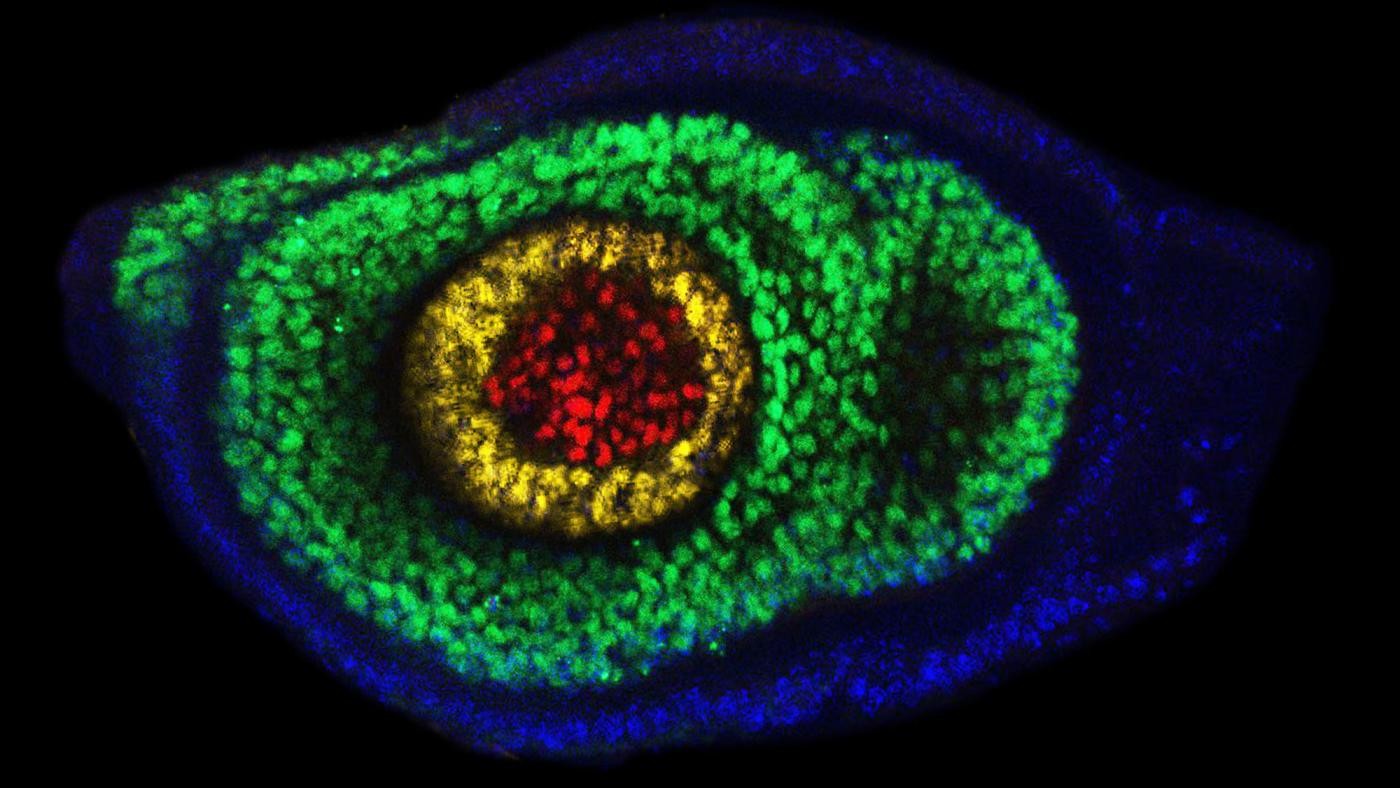 Leg imaginal disc