Image Carousel with 8 slides
A carousel is a rotating set of images. Use the previous and next buttons to change the displayed slide
Slide 1: Series of embryos with Hox-Exd binding sites successively mutated in a reporter gene

Slide 2: ""

Slide 3: ""

Slide 4: ""

Slide 5: ""

Slide 6: Word jumble for the Mann lab

Slide 7: Stochastic flybow labeling of individual neuropil glia

Slide 8: Human towers of Catalonia by David Oliete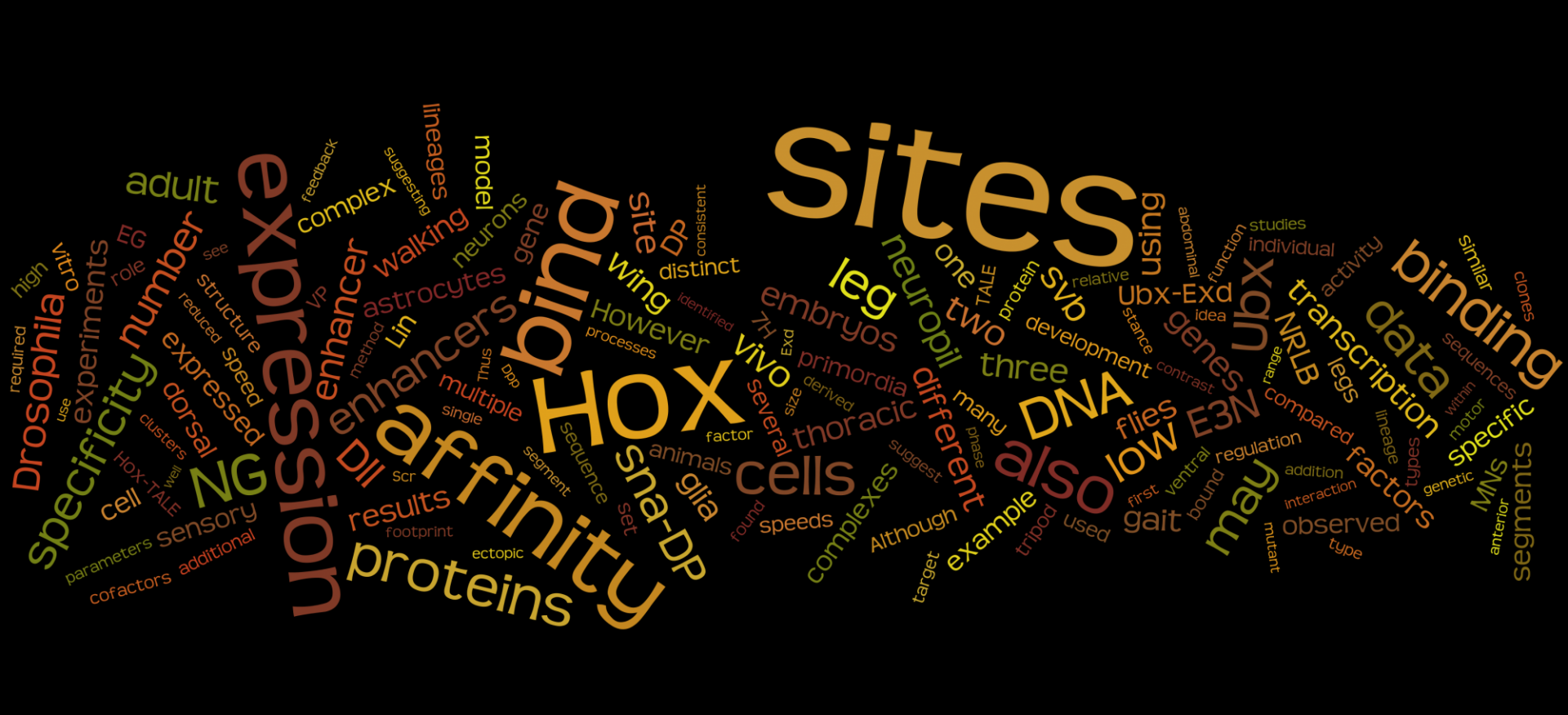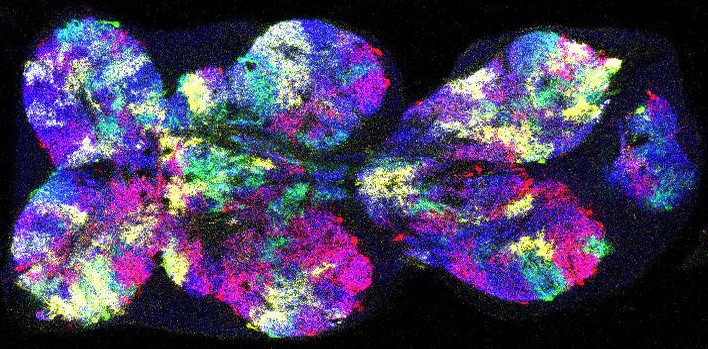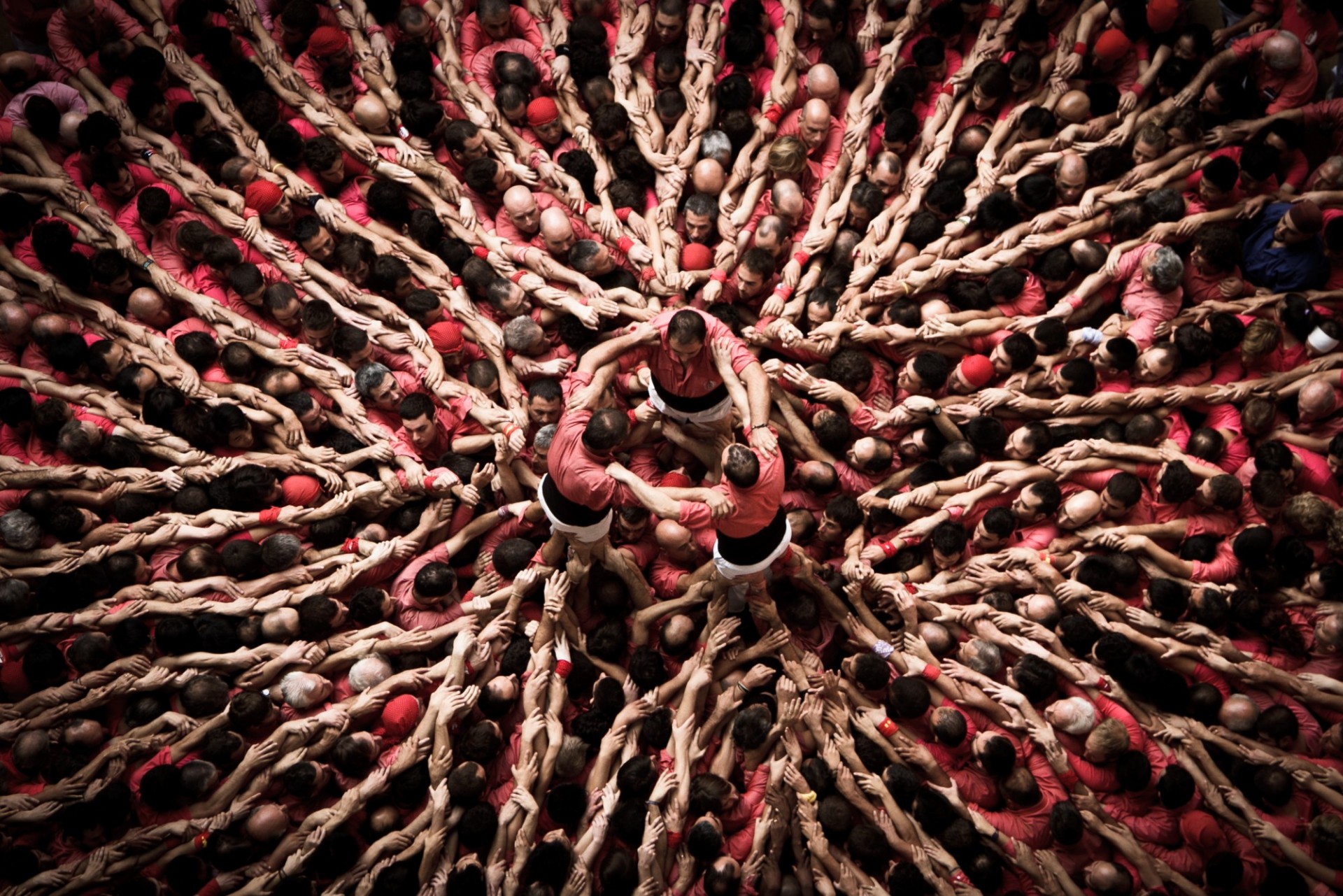 Previous
Next
We study how the Hox family of transcription factors bind to the correct DNA sequences and regulate the correct target genes in vivo.
We are studying how the neural circuitry that is required for coordinated walking in adult flies is constructed during development, and how it functions in the adult.
July 14, 2018
Congratulations to Judith, who defended her thesis today! It was a beautiful presentation and her committee (Chaolin Zhang, Barry Honig, Harmen Bussemaker, and Marcus Noyes) was very impressed.
"Information = Power" !!!
July 10, 2018
Awarded to a senior graduate student who, in the opinion of administrators and faculty, has had a lasting impact due to his/her service to the Department and University while demonstrating academic excellence. In honor of Chinweike Okegbe, this award is meant to reflect his vision of a student being recognized for leaving the Department and the University, as a whole, more improved than when he/she first entered the program.
July 10, 2018
Columbia's Systems Biology Department featured Judith Kribelbauer, who is a joint PhD student in the Mann and Bussemaker labs, in this recent article.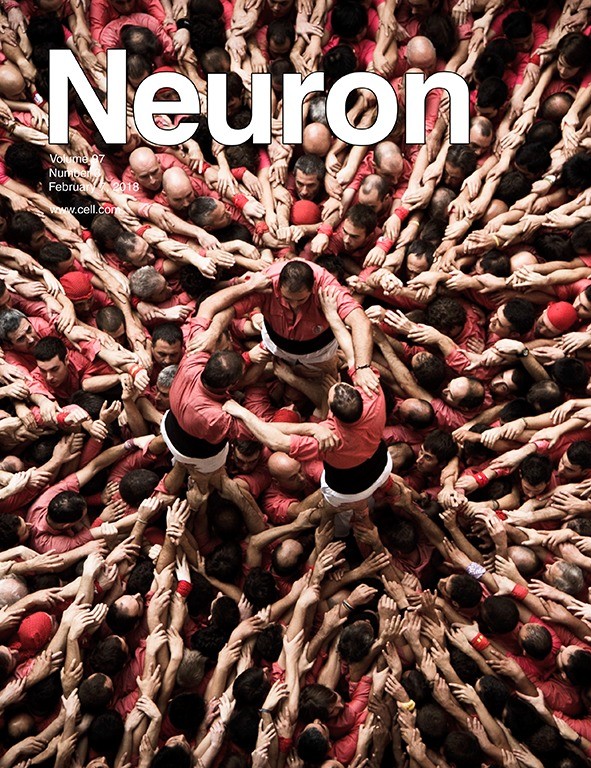 Cover of Neuron issue with our paper on how to build a CNS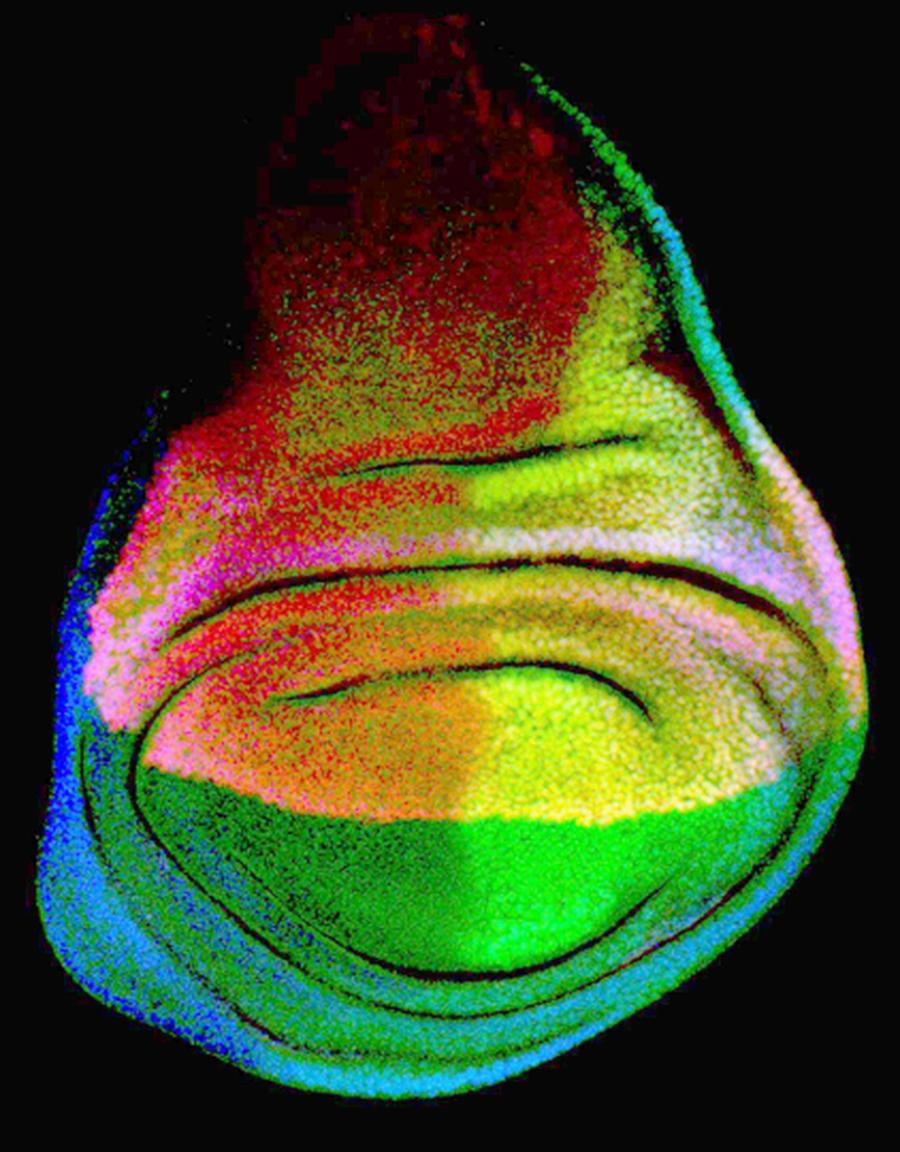 Compartments in a wing imaginal disc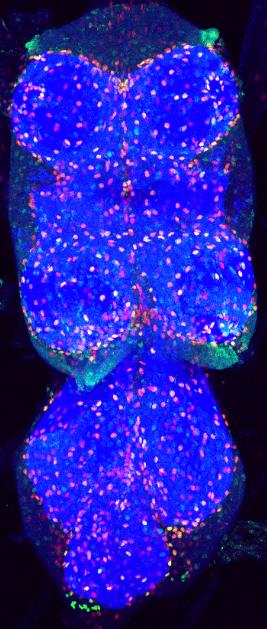 VNS, showing nuclei of glia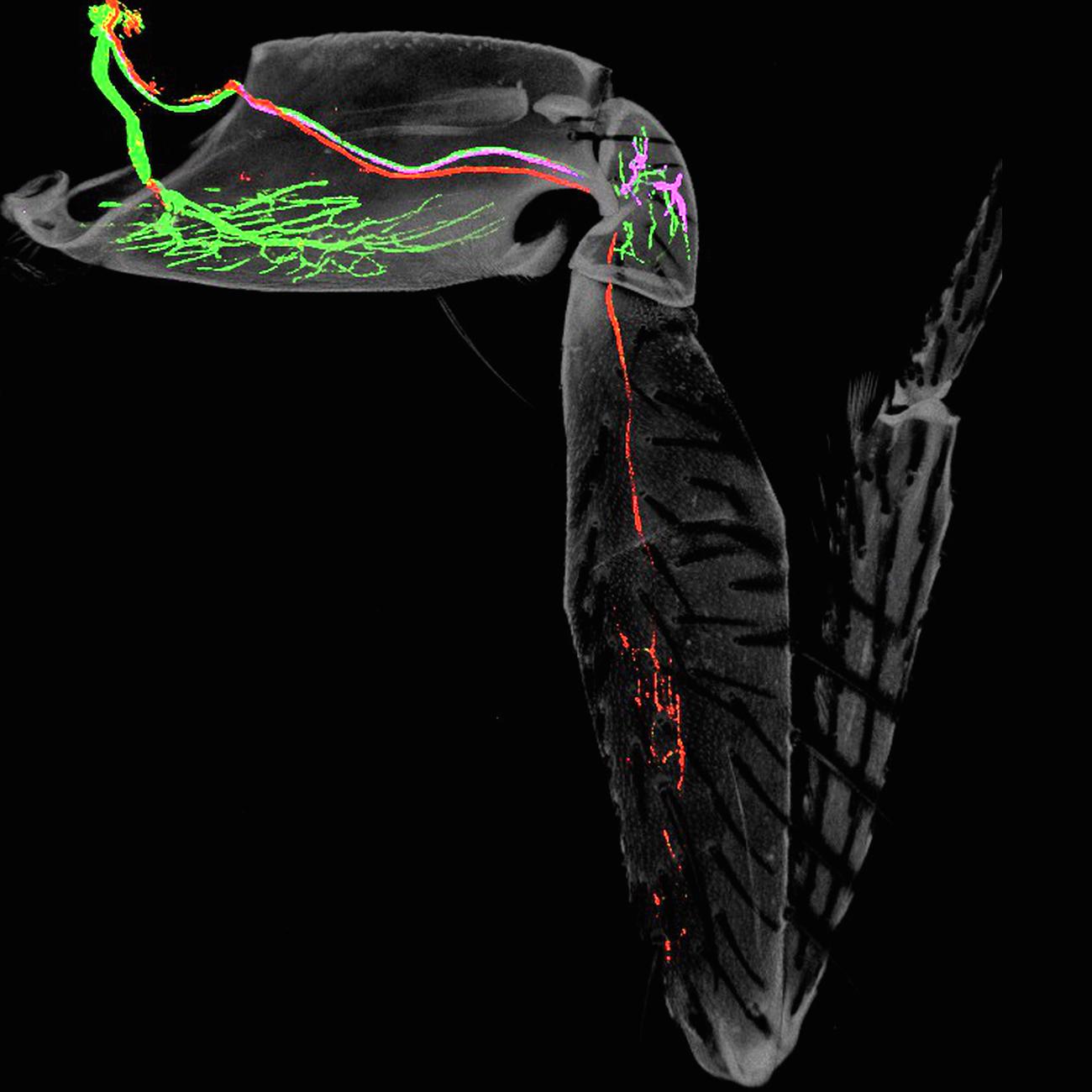 Individually labeled leg motor neurons