Image Carousel with 8 slides
A carousel is a rotating set of images. Use the previous and next buttons to change the displayed slide
Slide 1: Series of embryos with Hox-Exd binding sites successively mutated in a reporter gene

Slide 2: ""

Slide 3: ""

Slide 4: ""

Slide 5: ""

Slide 6: Word jumble for the Mann lab

Slide 7: Stochastic flybow labeling of individual neuropil glia

Slide 8: Human towers of Catalonia by David Oliete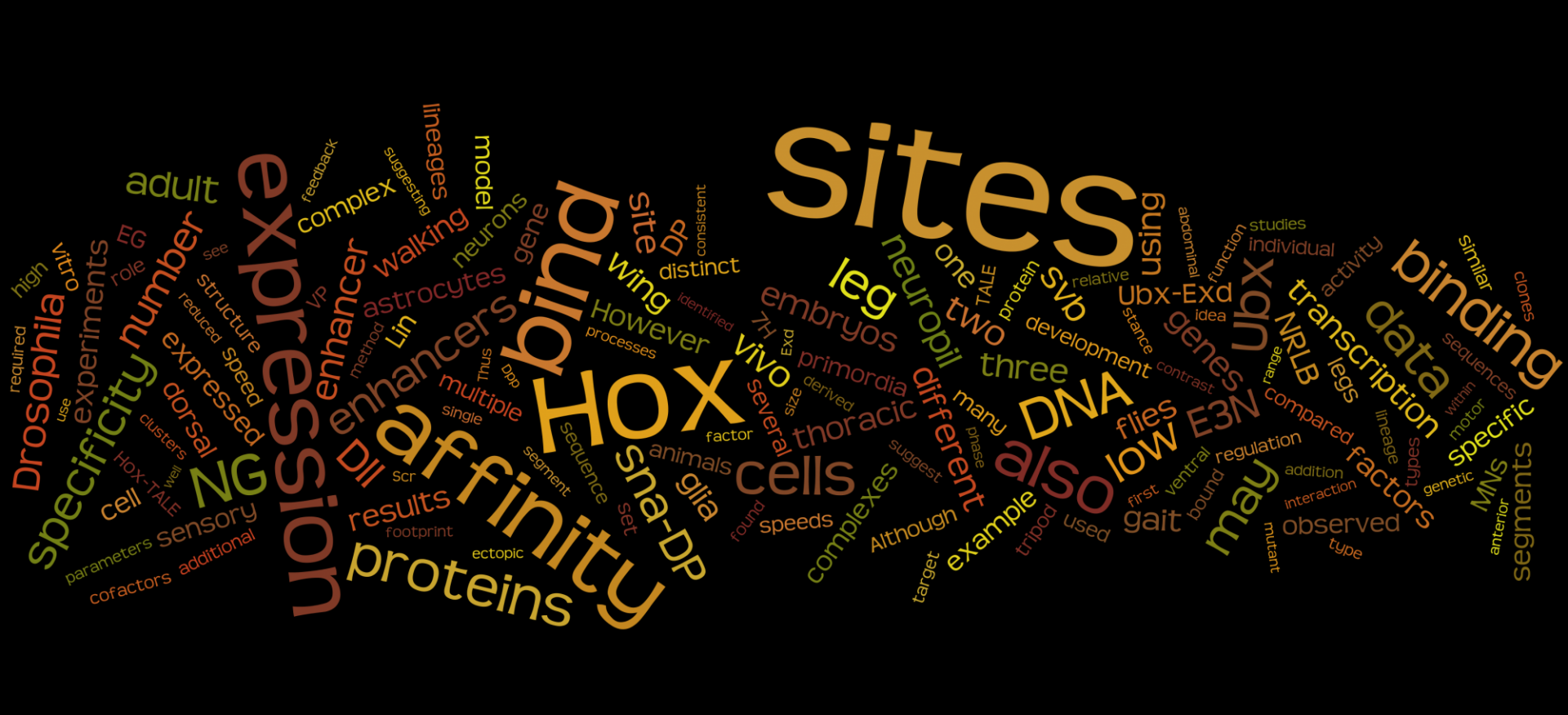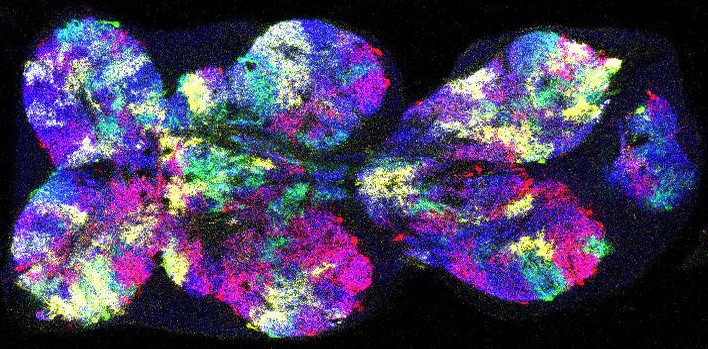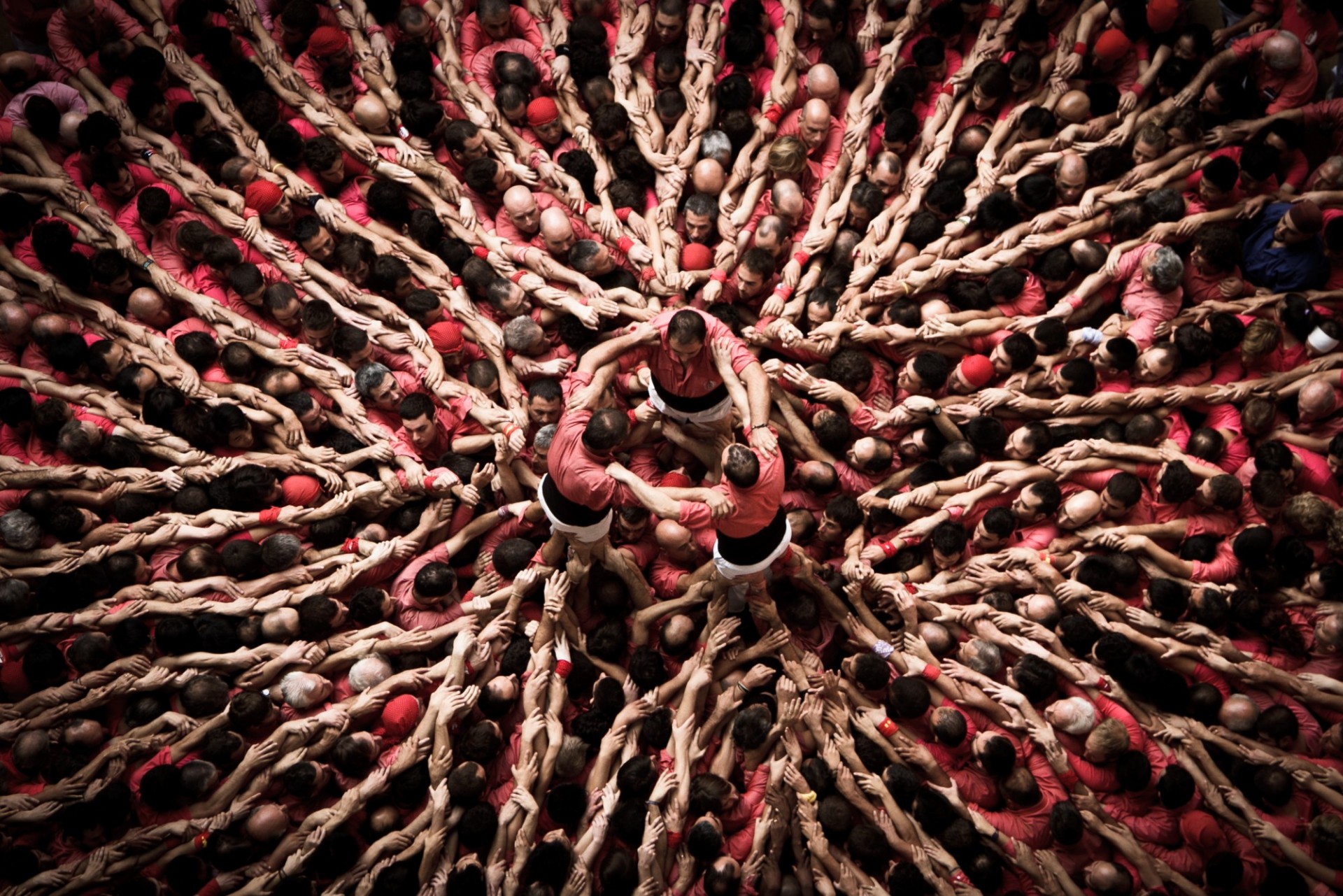 Previous
Next
We study how the Hox family of transcription factors bind to the correct DNA sequences and regulate the correct target genes in vivo.
We are studying how the neural circuitry that is required for coordinated walking in adult flies is constructed during development, and how it functions in the adult.
May 11, 2018
Congratulations to Dr. Susie Newcomb, who successfully defended her thesis on May 11th. Her auspicious committee, Gary Struhl, Harmen Bussemaker, Laura Johnston, and Gerard Campbell, grilled her but she came out unscathed!
April 02, 2018
A new collaborative paper with the Bussemaker lab (Rastogi et al) was just published in PNAS. In this paper, we describe a powerful new computational tool, NRLB, that uses round 1 SELEX-seq data for any transcription factor to model the relative affinities of all binding sites. Thus the name: No Read Left Behind. 
See also the Zuckerman Institute's news article here.
February 08, 2018
On the cover: The photograph by David Oliete captures the more than two-century-old tradition of building human towers in Catalonia (Castells de Catalunya) and evokes the remarkable ability of biological systems to self-assemble into complex structures.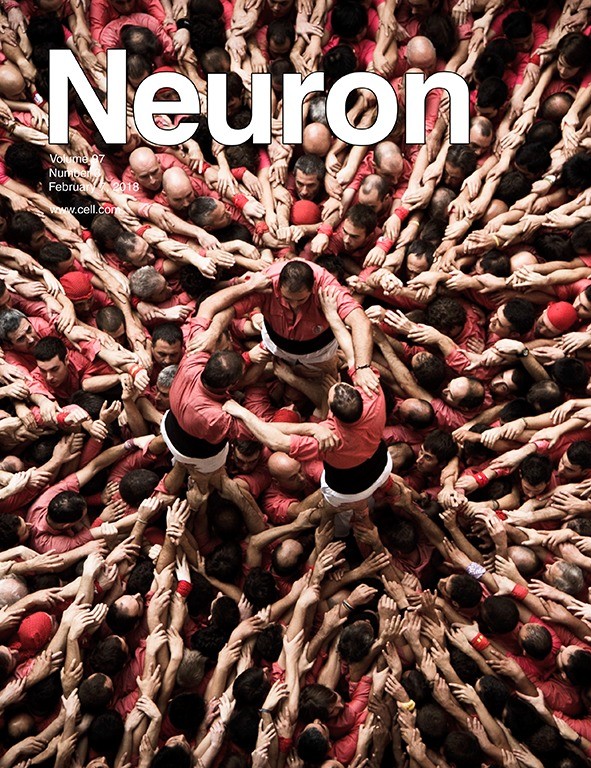 Cover of Neuron issue with our paper on how to build a CNS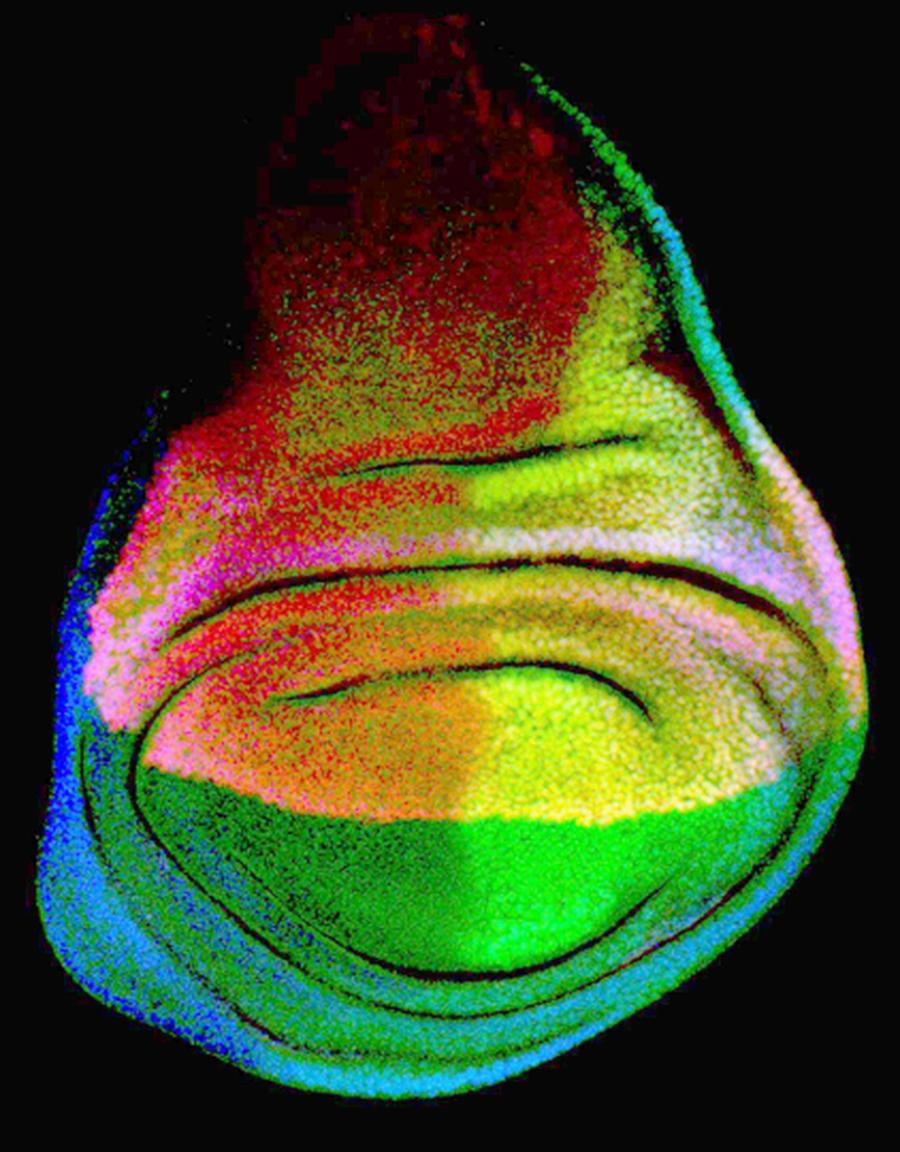 Compartments in a wing imaginal disc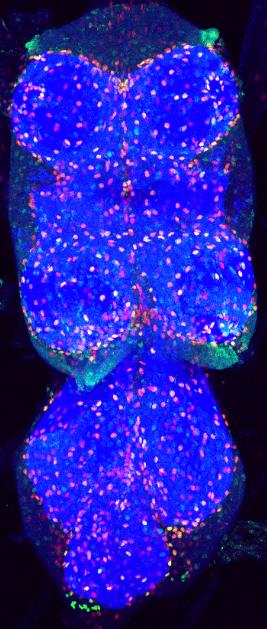 VNS, showing nuclei of glia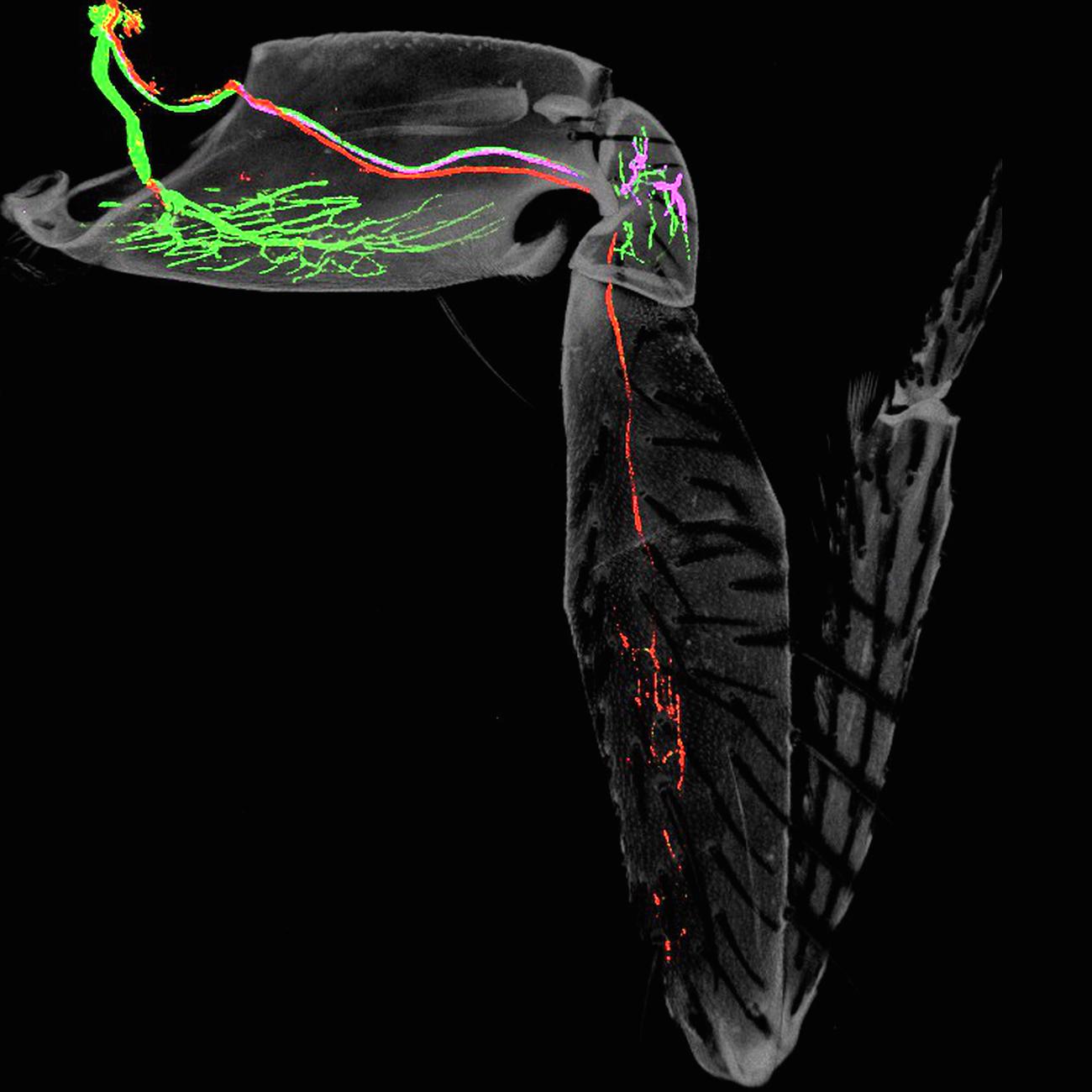 Individually labeled leg motor neurons