We study how the Hox family of transcription factors bind to the correct DNA sequences and regulate the correct target genes in vivo.
We are studying how the neural circuitry that is required for coordinated walking in adult flies is constructed during development, and how it functions in the adult.
Using genome engineering to better understand animal development
August 17, 2017
Kenneth presented his summer work in the lab as part of Columbia's Brainyac program.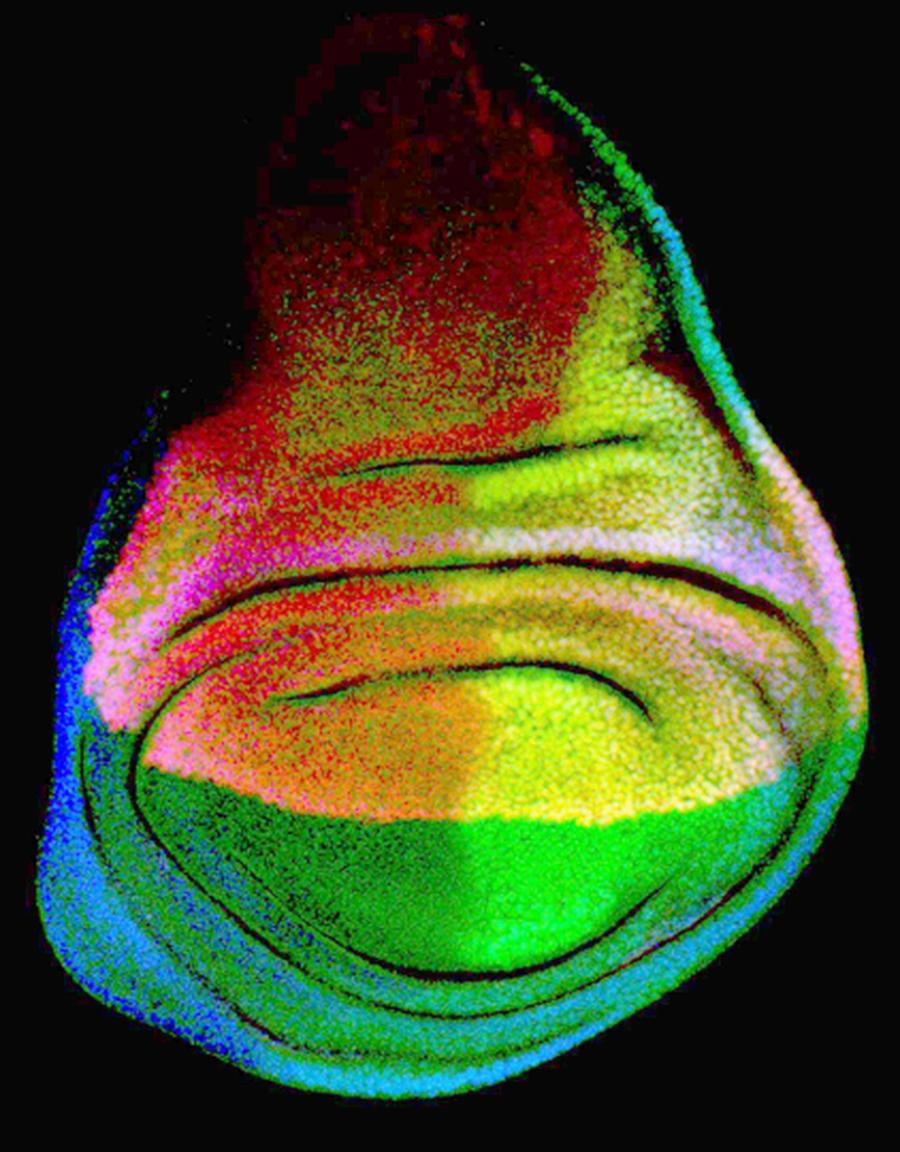 Compartments in a wing imaginal disc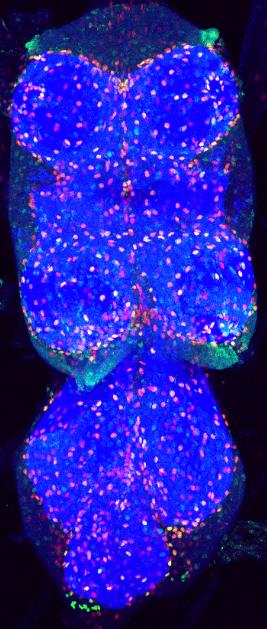 VNS, showing nuclei of glia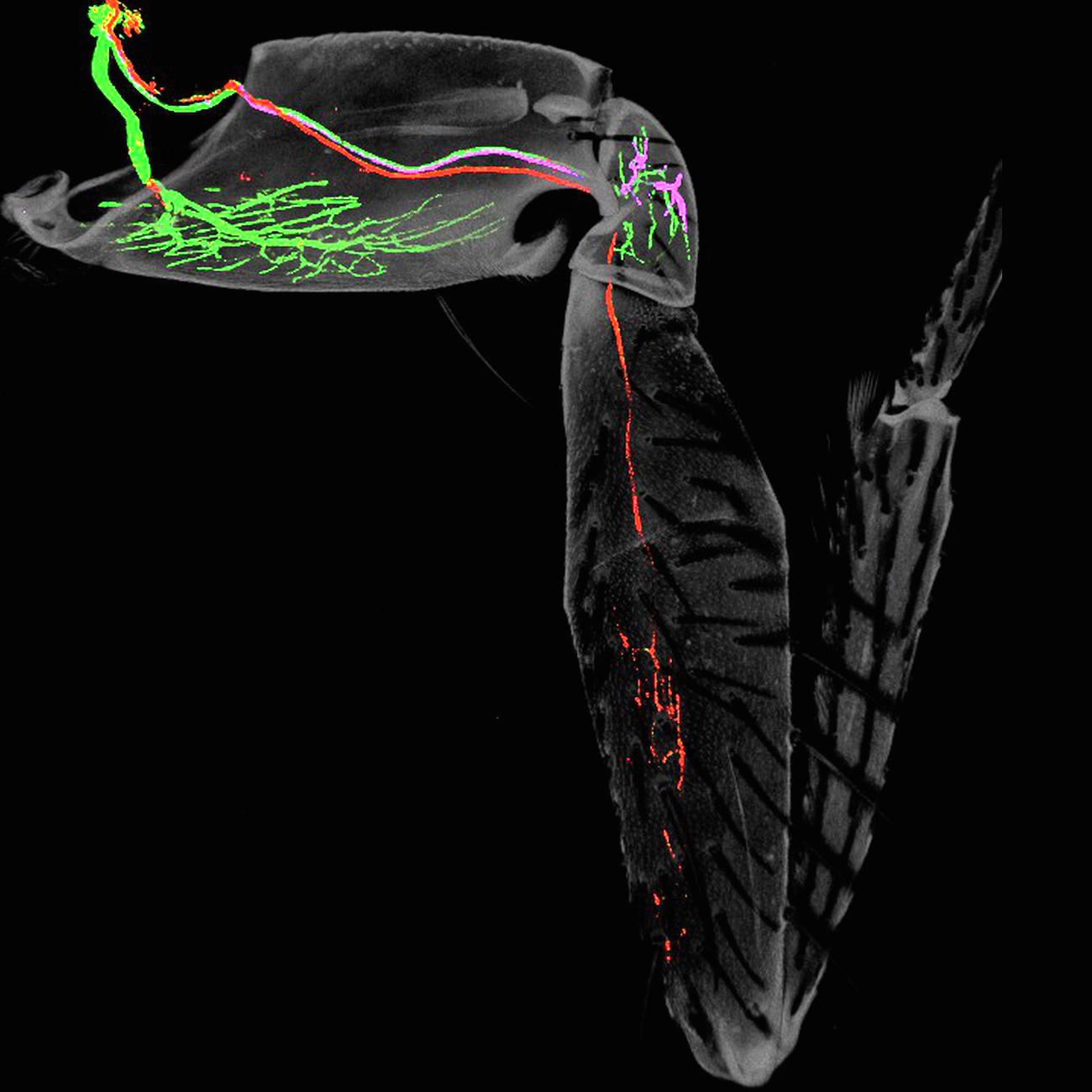 Individually labeled leg motor neurons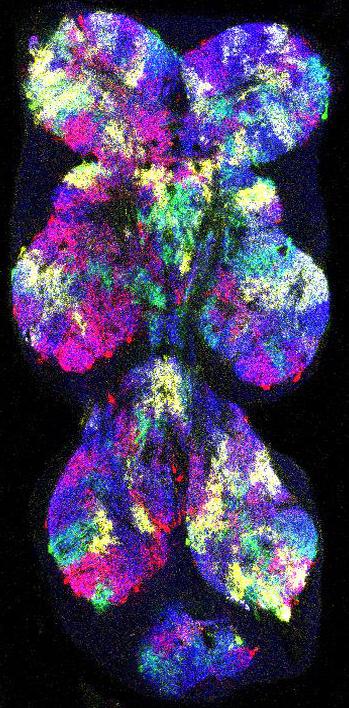 Tiling of glia in the adult Ventral Nervous System